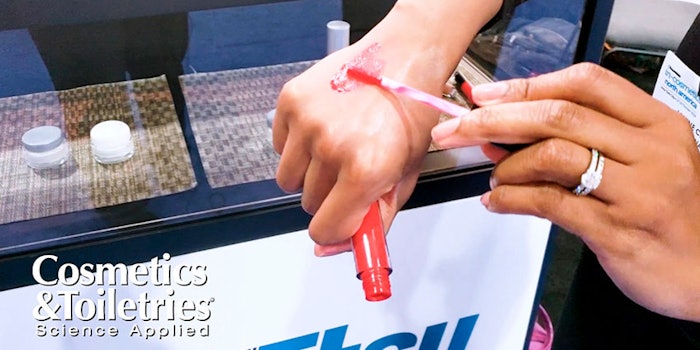 Light, nourishing textures were the recent focus of Shin-Etsu Silicones during in-cosmetics North America. There, Janine Cherette showed Jolly Patel, Cosmetics & Toiletries business development manager, several prototype formulas based on self-emulsifying elastomer gels in jojoba.
"Typically, we have our lines of elastomer gels in silicones," she explained, "but because today's consumers want to go more natural, we decided to showcase them in jojoba oil for a more substantial feel."
Formulation examples ranged from a shimmer mousse to hydro luster lip product. Check out the video to learn more.