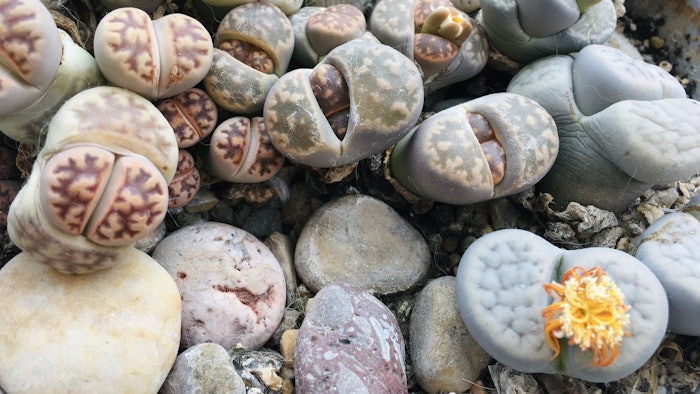 Vytrus Biotech has received the second place BSB Innovation Award in the natural actives category for its Nectaria Lithops ingredient (INCI: Lithops Pseudotruncatella Callus Lysate (and) Glycerin (and) Pentylene Glycol (and) Cyamopsis Tetragonoloba (Guar) Gum (and) Xanthan Gum (and) Phytic Acid (and) Water (Aqua)).
The award recognizes the active for its creative approach to biophysically stimulate vitamin D production topically. This ingredient further introduces the concept of D-Skin—dewy, deeply hydrated, vitamin D-enriched skin, and a D-approach for sun care—to the industry.
See archived: Vytrus Biotech Boosts Vitamin D to Skin with Nectaria Lithops
The company was inspired by the Lithops pseudotruncatella ("living atones") plant, which is said to expertly manage water, space and light in very extreme conditions. Thanks to the plant's mechanism of action, as noted, the ingredient boosts vitamin D production as well as hydrates the deepest layers of the skin, increases skin dewiness and cheek volume, and improves oxygenation, microcirculation and skin tone and texture, the company reports.