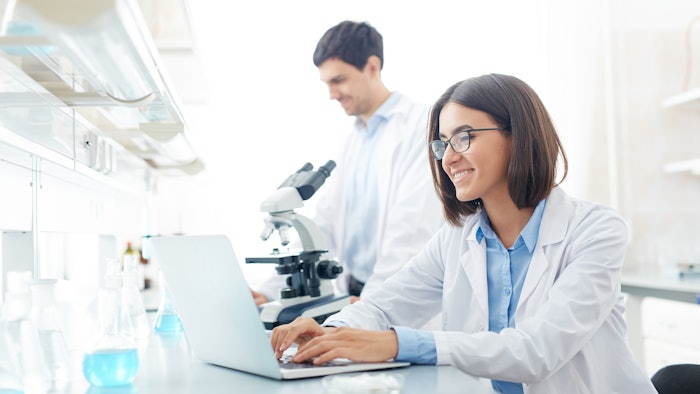 Eclipse the competition and establish yourself among peers by entering the Cosmetics & Toiletries (C&T) Allē Awards; submit now for the early bird rate.
The newly reinvented awards program illuminates behind-the-scenes ingenuity in cosmetics and personal care R&D—from not only ingredient creators/suppliers and finished product manufacturers, but also test method/tool engineers and designers, and digital tech developers.
"We've presented ingredient and formula awards in the past but we're raising the stakes," says Rachel Grabenhofer, managing scientific editor, C&T. "Categories will extend to innovative test methods/devices, software and tech. These areas of innovation are crucial to product success and have been largely overlooked."
See related:  Cosmetics & Toiletries Launches the Allē Awards Honoring Cosmetics R&D Ingenuity
Early Bird Rate
Submit now at the early bird rate of $275 per entry; prices go up on March 1, 2022. Submit now.
Eligibility and Entries
Entries must have been launched or implemented between March 1, 2020, and May 25, 2022. This retro-dated range allows innovations overshadowed by the pandemic and event cancellations the chance to participate.
Awards will be presented for ingredients (base or active), finished formulas (indie, mass or prestige), claims testing methods/tools and digital technologies (consumer- or B2B-facing) based on parameters such as sustainability, multifunctionality, novelty, proof of efficacy and more.
Awards and Recognition
The C&T Allēs will be presented during an exclusive in-person dinner, held on Sept. 28, 2022, co-located with our Beauty Accelerate event; tickets can be purchased in advance (details forthcoming).
Finalists and winners will be recognized across all C&T multimedia platforms and will receive invaluable expert insights about their product or innovation. Winners will receive one team award and be profiled in the magazine; note that additional licensing fees apply to display the C&T Allē Awards logo.
See the Cosmetics & Toiletries (C&T) Allē Awards page for additional details or submit now.