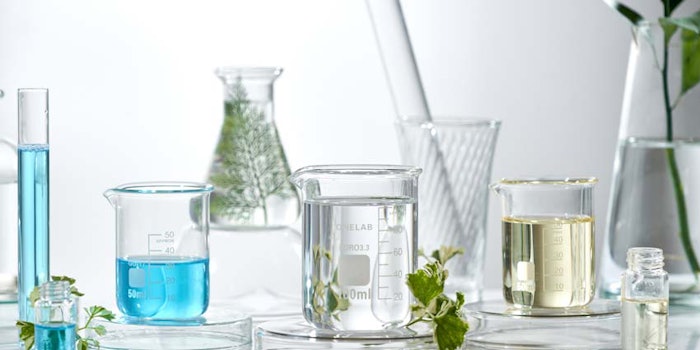 UPDATE: For a limited time, Beauty Accelerate's educational sessions are available for on-demand viewing for current and new registrants. Log in or sign up now for access through December 20, 2021.
Looking ahead to the next normal for beauty, product developers are shifting gears to align with changing consumer priorities. Products focused on safety, sustainability, ethics, personalization, health and emotion, among others, have gained consumer interest and provide novel targets for cosmetic ingredients and technologies.
During Day 2 of Beauty Accelerate Virtual, experts from Beauty Kitchen, Kohl Kreatives, Johnson & Johnson Consumer Inc., Rodan + Fields and others will connect the dots between innovation and the cosmetics market for on-trend beauty R&D. See the full event lineup here.

Highlights include:
Formulating Clinically Effective Products
Ruandro Knapik, Senior Formulation Scientist/R&D Technical Leader
This presentation will explore how to formulate clinically effective products; from biological considerations in compromised skin (e.g., excessive turn-over, dryness and microbiome imbalance), to topical restoration and protection (UV, pollution) solutions.
Clean Science—Clean Skin Care
Paul Lawrence, Director of Research and Development, Biocogent, LLC
Biocogent's R&D Director takes you through a scientific journey of natural discovery and innovation. Get an inside look at how we source, develop and harness the sustainable power of nature. Dive into the science of multifunctional ingredients from single-source natural origins. Discover clean science and clean skin care options without sacrificing efficacy. Also learn innovative product ideas and formulation tips from our in-house formulary.
Ethical Beauty: Waterless Bars, Upcycled Ingredients and Circular Product Strategies
Jo Chidley, Founder, Beauty Kitchen; presentation sponsor: Federal Package
This presentation describes how to: formulate waterless products, including bars; source and implement upcycled ingredients; and design products for a circular economy.
Upcycling Ingredients for a More Circular Economy
Joél Mantelin, Vice President of Marketing and Business Development for Biofunctionals, Ashland; Sarah Phelan, Director of Sustainability, Ashland
Demand for ingredients with higher natural content has been increasing for some time, with the focus shifting more recently to biodegradable ingredients where possible. These trends will continue, with upcycled ingredients providing a way to minimize waste and reduce impact. As this webinar explains, upcycling is the process of transforming by-products into new products with utility and value for cosmetics, creating a more circular economy.
Inclusive Design for Universal Beauty: Adapting Cosmetics for Blind and Disabled Consumers Improves Products for All (panel discussion)
This panel discussion draws insights on inclusive design for universal beauty from several perspectives: cosmetic formulation, medical/therapeutic effects, quality of life/well-being, makeup applicator design, and even building planning, to inspire product developers.
Customizing Skin Care: Digital Analysis Tools and Personalized Products
Dianne Rossetti, Principal Scientist, Skin Tech & Personalization, Johnson & Johnson Consumer Inc.
This presentation will focus on skin analysis tools and personalized products, and illustrate how digital tools can help to deliver customized solutions.
Wellness and Care Through Cholesterols
Frank Schmidtmann, Director of Technology and Integration, Evonik Corporation
Cholesterols account for one-third of intercellular lipids in skin. Beyond conventional cholesterol, several of its derivatives offer functional benefits in skin and sensory benefits in formulations. Biosynthetic precursors to cholesterol also offer biological benefits, e.g., the innate production of vitamin D and skin-protecting peptides. This presentation will provide an overview of this ingredient class and highlight interesting examples of the benefits formulators can leverage.
Product Design for Stronger, Healthier More Resilient Skin
Simon Craw, Ph.D., Sr. Director of Business Development, Rodan + Fields
This presentation will address facets of the "new normal" by looking at innovations and formulating strategies to meet new skin care needs.
Digitalization in Modern R&D Labs
Will Tashman, Co-Founder and Chief Revenue Officer, Uncountable
Scientists are the lifeblood of product development but often spend much of their time gathering data to conduct analysis. The biggest lever R&D leaders have to fix this problem is to implement tools to make this process quicker and easier. This webinar will focus on the challenges organizations face in their R&D journey and the benefits a true data infrastructure can bring to meet them.
Psychodermatology and Skin Aging: The Mind-Skin Connection
John Koo, M.D., Professor of Dermatology, University of California at San Francisco School of Medicine
This presentation gives a clinician's perspective on connections between mental stress and skin aging. It also explores how changing the consumer's state of mind has biological implications with the potential to benefit skin's health and appearance.
Tales From Plants and Mushrooms
Alissa Frontauria, Technical Sales Manager (East Coast), RAHN USA Corp.; Melissa Padua, Technical Sales Manager (West Coast), RAHN USA Corp.
We at RAHN speak the language of cosmetic science and strive to inspire customers. Our actives combine the potential of nature with modern technology to generate market-orientated, tried-and-tested concepts. This webinar will explore three of our new and exciting actives: Defensil-Soft, Reforcyl-Aion and AstaCos OL50. Join us to discover how mushrooms, pumpkins and algae can create effective formulations for sensitive, dull and aging skin.
Register now—the Early Bird rate ends Sept. 17, 2021.