Cosmetics & Toiletries magazine's Green Summit welcomes Laura Root, director of product development for Antiqua Prima, to the speaker lineup to discuss the natural/green supply chain, including topics such as: the discovery process, testing for consistency in materials, sustainability programs, what formulators should know about suppliers along the green chain and substitution of synthetics with naturals.
Root has formulated for some of the largest green brands in the industry and has practical experience in the everyday realities of green formulation--from lab practices to the green supply chain. Root received her esthetics license in May 1994 and has extended her areas of practice to include medical esthetics, micropigmentation and day spa techniques. Licensed in both Arizona and Oregon, she has worked with physicians to develop and implement protocols for pre- and post-surgical skin care treatments.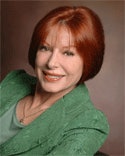 Root holds the prestigious International CIDESCO diploma, representing the highest achievement in the esthetic industry. She has concluded studies for a degree in holistic nutrition and became a certified surgical technologist in 2003. She is currently pursuing a biochemistry degree. Root has worked closely with laboratories in formulating cutting-edge skin care products for medical spas and others in the industry. She is widely published and has researched and written on microdermabrasion, the use of bioflavonoids in skin care, sunscreen updates, ingredients in skin care, hyaluronic acid and more.
Register on-site (in Amsterdam) for C&T magazine's Green Summit to learn about:
How to formulate with natural ingredients and screen for efficacy
Natural preservation
Calculating the organic content of a formula and understanding the reactions that can be used to process materials
Choosing a green supply chain, joining sustainability programs and replacing synthetics
Green formulating processes in the lab that can produce materials in a "greener" way
And more!

For more information, visit: www.CosmeticsandToiletries.com/greensummit.