Many companies were awarded for their innovation and collaboration at the HBA Global Expo's Annual Awards Dinner on Sept. 18, 2007. The event hosted Cosmetics & Toiletries International Technology Awards, where Silab and Cognis won the New Technology Award and the New Technology Launch Award respectively. The dinner also featured the expo's awards for the year.
Receiving the award for best new product in 2007 was Jergens Natural Glow from KAO Brands and LipFusion XL from Fusion Beauty. Accepting the award on behalf of Fusion Beauty was Bill Zrebiec, Angie Goodfelllow and Theresa Abrantes. Accepting the award on behalf of KAO Brands was Maggie Cantwell, Susan Littell and Desiree Butcher.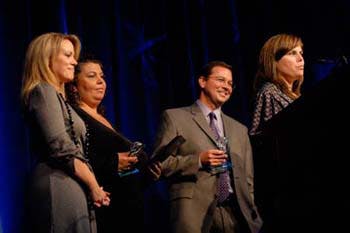 Fushion Beauty accepts the award for best new product.
Jill Scalamandre, chief marketing officer of Chrysallis received the lifetime achievement award in marketing. The Chrysallis portfolio of brands includes Frédéric Fekkai, Naidyne Inc. and NIA 24.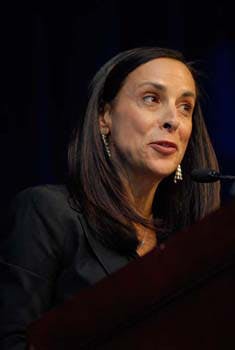 Jill Scalamandre accepts her award.
Winning the award  for packaging executive of the year award was Scott Widro, vice president materials of management/manufacturing for Chanel Inc. The criteria for the selection were creativity, professionalism, knowledge, trustworthiness, accomplishments and commitment.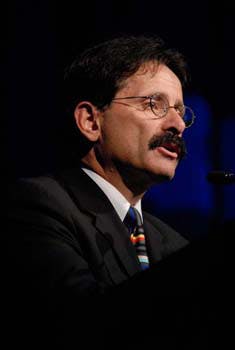 Scott Widro delivers a speech accepting his award.
The lifetime achievement in product development award was given to Ralph Macchio, senior vice president of global R&D and chief scientific officer for Coty Inc. Macchio was chosen by the technical community who voted via a ballot.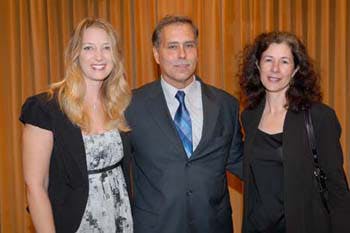 Macchio is pictured with C&T magazine's Rachel Chapman and Nancy Allured.
Procter & Gamble was the recipient of  GCI Magazine's Fragranced Product Marketer of the Year Award , which was new to the expo. P&G won for Dawn Simple Pleasures. The award recognized a dramatically different approach to fragranced products in home fragrance, fine fragrance, spa or personal care products.