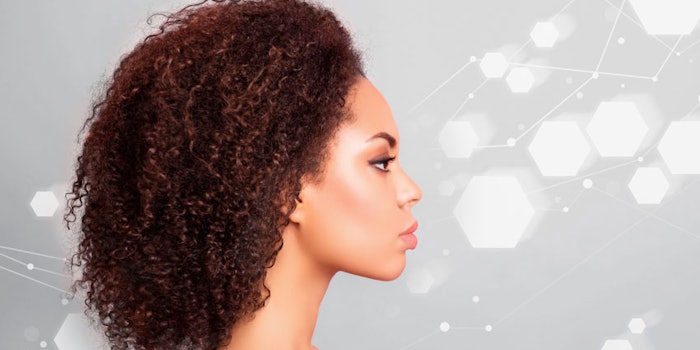 Autophagy as the body's recycling system has become a 'hot field' in cellular biology, according to Yoshinori Ohsumi, Ph.D., who gave the opening IFSCC 2020 Congress Distinguished Lecture on Oct. 21. This subject has drawn interest from anti-aging cosmetic innovators as well in recent years. Ohsumi's talk followed the opening ceremony and welcome remarks from the praesidium, all in a virtual format.
Ohsumi received the Nobel Prize in Physiology/Medicine in 2016 for his work on autophagy, and his talk set the bar high for this year's scientific congress. He noted that when he started his work in this field in 1988, only 20 papers per year were published on this phenomenon but now, more than 10,000 papers appear.
See related: Activating Autophagy Diminishes Skin Dullness
Lessons from Yeast on Autophagy
Ohsumi described lessons in autophagy learned from yeast, especially two main roles this mechanism serves: nutrient recycling, which is essential under starvation conditions for survival; and elimination of excessive or harmful materials. These activites extend to physiological functions relevant, e.g., to tumor suppression, elimination of invasive bacteria and, perhaps most relevant to cosmetic products, longevity.
Nutrient cycling, Ohsumi explained, is a bulk, non-selective degradation process of amino acids for protein synthesis and as an energy source. On the other hand, the elimination of materials is a more selective process toward specific proteins, aggregates thereof, ribosomes, mitochondria, peroxisomes, invastive bacteria, virus particles, etc.
"Autophagy is a fundamental function of almost all cells and plays various roles to distinct cell types and based on physiological demand," he said. He also noted this field is still in the early stages of development.
Also during the opening cermony, the 2020 Henry Maso Award was presented to Ka-Heng Lee, Ph.D., of Wipro Skin Research and Innovation Center in Malaysia, for his IFSCC article utilizing dimethylmethoxy chromanol (DMMC) to mediate an anti-skin glycation mechanism for skin lightening effects. Lee thanked the organizers for this honor and gave viewers brief insights on his work.
Skin glycation is more than a marketing gimmick, according to Lee. It accelerates aging, impairing epidermal barrier functioning, disassembling the dermal extracellular matrix and triggering inflammatory responses and oxidative stress, among other effects. It also is a leading factor that induces skin darkening without melanin activity. He and his team utilized DMMC formatted in a nanoemulsion (to improve stability), which showed anti-glycation and skin lightening efficacy.
See related: Skin Whitening and Hyperpigmentation, Literature Review
This work earned the Henry Maso Award, which covers the expenses for a young scientist to attend an IFSCC Congress. Since this year's event is virtual, Lee's travel to the 2021 IFSCC Congress in Cancun, Mexico, will be sponsored.
The current IFSCC 2020 Congress, themed "Beauty and Happiness, Pushing Boundaries," is hosted by the Japanese Society of Cosmetic Chemists and is taking place from Oct. 21-30, 2020. For more information, see the Congress website.