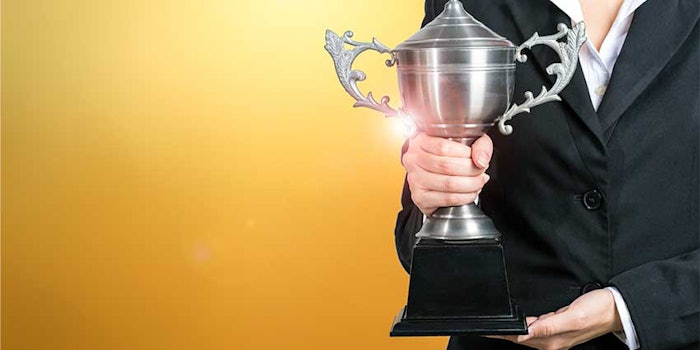 Dreamstime_76605873
Delayed from March 2020 due to the pandemic, Cosmetic Valley will finally announce the winners of its Cosmetics Victories competition on Oct. 12, 2020, during its e-Cosmetic 360 event.
Related: Cosmetic Valley Moves Forward with October 'Recovery' Event
The competition is supported by an endowment fund set up in partnership with the ESSEC business school. It is open to any initiator of an innovative project with possible applications in the fragrance and cosmetics industry. The contest is driven by three objectives: identify innovative start-ups, support their projects and encourage research.
Two prizes will be awarded: The Academic Prize, for projects from young graduates, doctoral students, post-doctoral students, researchers, scientists, etc.; and The Industry Prize for projects from manufacturers, entrepreneurs, start-ups and innovative SMEs. Each winner will receive a prize of €10,000, as well as the assistance of Cosmetic Valley.
The six finalists were selected by a committee of industry professionals and international scientific experts. In the 2020 Edition of Cosmetic Victories, finalists come from the United States, France, Japan, Taiwan and Thailand. Several were previously profiled by Cosmetics & Toiletries.
Academic Prize Finalists
NViro Pad-Cosmetic Cleansing Pad from Thailand is a cleansing pad for the face.
"NViro Pad is made from a blend of natural kapok and pineapple fibers. The kapok fibers have a hollow tubular structure, while the pineapple-derived ones contain an adherent enzyme called lipase," states the Thailand project initiators. "The modified surface of these fibers can retain a volume of water equivalent to 10× their dry weight.
"Due to the specific shape of the filament, the fiber releases almost all the retained liquid when squeezed and can then be turned over to use the other side. The NViro fibers are transformed into the NViro Pad through a natural process, then they are coated with zinc acetate, which has antibacterial properties. The NViro Pad thoroughly removes make-up, dirt, and oils from the skin, leaving it soft to the touch."
Non-biological skin mode from France is a skin tester.
"The presented non-biological surface was developed with the aim of faithfully reproducing the topological and physico-chemical characteristics of the surface of human skin," says France project initiators. "This synthetic skin model was analyzed and validated by comparison with in vivo and ex vivo skin measurements. It proved to be a perfect model for studying the interactions and properties of raw materials and cosmetic products on human skin. With it, we can easily assess moistness, adherence, spreading, residual film properties, etc., with a high degree of precision and at low cost."
Emulsion dynamics under quasi-microgravity from Japan is a formulation innovation.
"Our project consists of studying cosmetic formulations under the conditions of microgravity," says project initiator Mami Ozaki, student enrolled in the Faculty of Pharmacy at the Chiba Institute of Science. "We simulate those conditions using a 3D-clinostat in order to examine the stability of emulsions and foams, two important galenic forms in the cosmetics industry. It became clear that the lifespans of emulsions are considerably extended under the conditions of quasi-microgravity. Our study will focus on the technological development of emulsification, quality control, the recycling system and our future life in space."
Industry Prize Finalists
ColorForge additive manufacturing for custom cosmetics from the United States is 3D printing and additive manufacturing technology.
"ColorForge Custom Cosmetics is a sustainable additive manufacturing process. It is the first patented 3D-printing process that manufactures custom color cosmetics and product casing simultaneously, sustainably and with scale," says John LaHood, project initiator and president of ColorForge. "No minimums or waste—this technology also makes it possible to manufacture powder-based beauty products in a variety of product categories and various shapes and sizes. The ColorForge manufacturing process delivers a virtually limitless range of vibrant colors, as well as the option of customizing the product and creating unique patterns and gradients."
ImDermalab X-EGCG from Taiwan is a new cosmetic raw material.
"Exposure to air pollution and UV rays increases intracellular reactive oxygen species, which cause inflammation and skin aging," says project initiator, Mark Huang, president of ImDerma Laboratories. "To overcome these problems, ImDerma Laboratories has developed a powerful bio-scientific platform and a trans-epidermal formulation, X-EGCG. It is composed of a well-known antioxidant, EGCG and a new patented cell penetration peptide (CPP), derived from the cationic protein of human eosinophils. As the first innovative application of the CPP family in skin care, X-EGCG has proven effective in penetrating skin cells through pinocytosis in 15 min and safely removes intracellular reactive oxygen species at 24× the speed."
Phyto-fermentation from France is a solution for natural and socially engaged cosmetics is a plant extraction process.
"Our company is a start-up based in Toulouse. We have developed phyto-fermentation, an innovative process that uses the symbiotic action of our ferments to extract substances from plants," states project initiators Frédérique Cauzac and Valérie Reynaud, founders of BioCorium. "The diversity of our ferments' biochemical mechanisms makes it possible to release nutrients and active compounds from plants. This is our natural cosmetic solution, respectful of the individual and the environment. We use inputs of natural origin, renewable resources and diversity in balance as a working principle and response to the requirements of the skin and its microbiota."