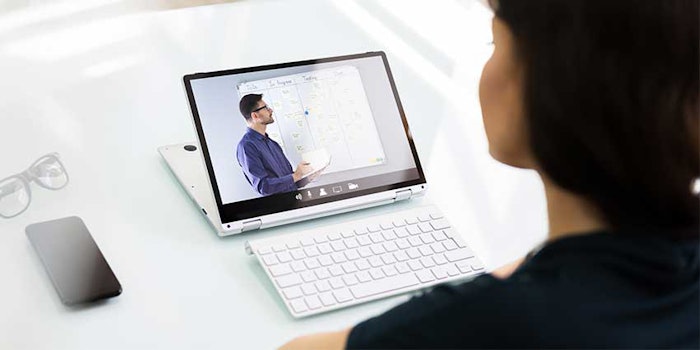 Dreamstime_189288632
The Society of Cosmetic Chemists (SCC) has announced the SCC 74th Annual Meeting and Technology Showcase planned for December 2020 will now be virtual. 
Related: Beauty Accelerate Virtual Explores "New Normal" Nov. 2-5, 2020
Due to remaining COVID-19 restrictions in the United States, the SCC has decided to move its in-person event to a fully virtual forum, which will reportedly allow the organizer to safely educate and engage the scientific community.
The SCC staff, along with the Committee on Scientific Affairs, has re-imagined the conference format and are planning five days of cosmetic science education with two keynotes and eight scientific sessions, a virtual poster, showcase floor, and more. Attendees will receive access to all sessions across the five-day meeting and no sessions will run concurrently–which means attendees do not need to choose one session over another. The complete program agenda will be announced in coming weeks.
Registration will open the second week of September, when organizers will also announce a reduction in the usual pricing structure including group discounts for this year's Annual Meeting and Technology Showcase. Combined with reduced registration fees, participation will be even more affordable for attendees without the added expense of travel and lodging.
"In consideration of the health and safety concerns surrounding an in-person event, we have made the decision to move to a virtual meeting platform," said Erica O'Grady, CAE, CEO of the SCC. "We look forward to presenting a meeting that features the same high-quality content, outstanding speakers and exciting showcase that our attendees have come to expect and a few new features as well. This virtual format will allow safe access and engagement for participants from around the globe."
The SCC announced the virtual will take place on Dec. 7-11, 2020, which is one week earlier than originally planned. Registration opens on Sept. 9, 2020.