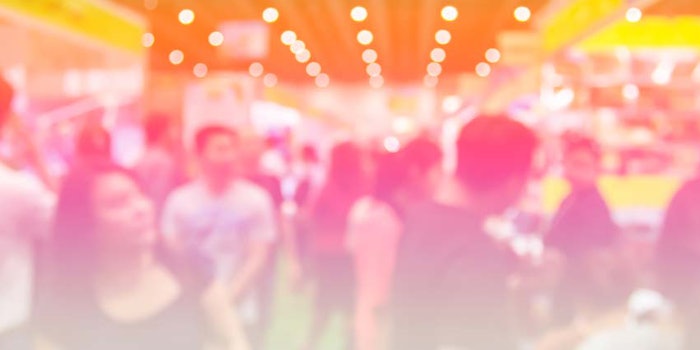 Due to COVID-19, decisions have been made and travel will be much lighter this traditional trade show season: in-cosmetics Global and Latin America are postponed to 2021. North America 2020 is cancelled, while in-cosmetics Asia 2020 moves ahead and a new virtual event is on the horizon.
"Over the last few months, we have been closely monitoring the development of COVID-19 and evaluating each in-cosmetics event individually, based on their specific circumstances," in-cosmetics organizer Reed Exhibitions wrote, in a message to the industry. "Having considered all options, and in an effort to give the personal care community we serve as much notice as possible, we have reached the following decisions.
in-cosmetics Global, Latin America Postponed; North America Cancelled
"More than 80% of in-cosmetics Global attendees are international from countries at different stages of the global pandemic and with varying government advice and travel restrictions. We have therefore decided to postpone in-cosmetics Global 2020 to April 13-15, 2021. To ensure minimum logistical impact for all participants, we will hold the event in Barcelona (at the same hall and venue), and not in Milan, as originally scheduled for 2021.
"With COVID-19 pandemic worsening across the Americas, we do not consider it safe at this stage to organize a face-to-face exhibition. We are therefore postponing in-cosmetics Latin America to September 22 and 23, 2021(at the same hall and venue), and cancelling our North American event for 2020.
in-cosmetics Virtual to Launch
"We appreciate how important it is for the industry to stay connected during this time. Following the launch of in-cosmetics Connect last month, in-cosmetics Virtual will take place in October 2020. The focus will be on helping worldwide suppliers connect with personal care creators from Europe and the Americas. The event will provide highly targeted business opportunities to help you generate leads via pre-scheduled meetings, speed networking sessions and new product presentations.
in-cosmetics Asia 2020 Moves Forward
"With the improving COVID-19 situation in Asia, business recovery in the region and the ongoing discussions to re-open borders for business travel, as it stands we do not plan to postpone or cancel the event in Asia. in-cosmetics Asia will therefore move ahead on the original dates of November 3-5, 2020, at BITEC Bangkok, Thailand.
"We will implement health and safety measures recommended by WHO and local authorities with your well-being remaining at the heart of our decision-making. Our team will continue to explore various models to facilitate face-to-face meetings and reach out to the wider audience digitally.
"We thank you for your patience and support during these difficult and uncertain times. Please stay tuned for more activities in the forthcoming months."
For more information, see the in-cosmetics Group website.