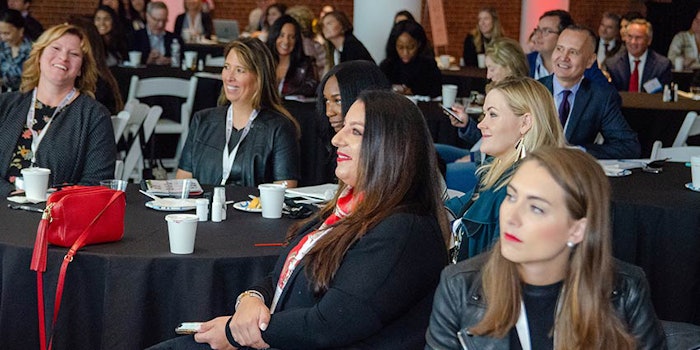 Following a recent plea to the industry by UNITIS, the European Federation for Cosmetic Ingredients (EFfCI) also released a letter appealing to organizers of events for the cosmetics industry to delay or cancel.
Related: UNITIS Plea: 'Postpone All Events Until 2021'
As with all industries, cosmetics have been deeply affected by the COVID-19 pandemic; e.g., dealing with difficulties such as restrictions on movement, supply shortages, the transport and delivery of goods, and coping with uncertainty. As such, due to restrictions, all typical industry touchpoints–conferences, exhibitions and seminars–have been postponed or cancelled, as a necessary step to protect people's health and well-being.
As individuals consider the possible easing of restrictions and potential return to more "normal" operations, the organizers of industry events are also trying to cope with a partial return to business as usual.
EFfCI, however, appeals to those organizers:
We fully understand and sympathize with the issues caused by major events being postponed and cancelled. We understand that this is your business, which is being impacted; as has ours. We understand your desire to recover as quickly as circumstances allow.
What we cannot work with, are attempts to fit a whole year of events into three or four months of the year. We do not feel confident that it will be appropriate (or even permitted) to organize gatherings of many hundreds of people, possibly from around the globe, until we can be sure that we are not creating risks to their health, and that of their families.
We all look forward to the time when we will be able to meet together, and enjoy the company of our peers and customers. We do not feel that that time is during what remains of 2020. We ask organizers of events to take this on board. To those whose events have already been cancelled, we would say that rescheduling for later in 2020 is not appropriate.
Our members must operate in a manner [that] is consistent with the public health guidance and instructions issued in the countries in which they are based, and also in which their staff operate. We have consulted with our members to understand their views regarding conferences in the coming months and we would report that most of the people in EFfCI we have spoken to will not attend, or will not be allowed to attend.
We understand that this view is taken by many of the people who would come as visitors. We respectfully suggest that you wait until the 2021 event would be scheduled, and we will be delighted to come, as circumstances allow. To those whose events are scheduled to take place later in the year, we urge you to listen to the advice of governments and experts about the safety of such gatherings, and act appropriately.
Trade events are a part of the lifeblood of our industry. We have sorely missed the opportunity to meet, exchange ideas and opinions, and to launch our innovations and new concepts. It is far more important that we know we are behaving responsibly, and putting the health and safety of people first.