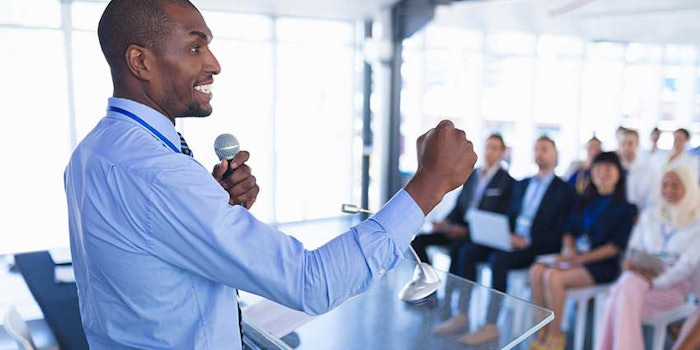 SCC Headquarters has begun planning the 74th Annual Scientific Meeting and Showcase (SCC74), to be held Dec. 15-16, 2020. With this, the SCC is asking for abstract submissions for consideration as podium lectures by no later than May 10, 2020.
Related: 'Fruitless Nonsense' at SCC Annual Meeting
All scientists, academicians, policymakers and other stakeholders in the cosmetic and personal care community are invited to submit an abstract of original work, lab demonstration or case study for consideration to present as a podium lecturer.
The annual meeting is an educational event for the global cosmetics and personal care community, formatted to offer two tracks: A NextGen Track, for young professionals and those looking for introductory level information about the cosmetics industry; and an Advanced Track for those interested in learning about cutting-edge science, technologies and product innovations.
With a podium presentation at SCC74, presenters receive free publicity; showcase thought leadership; network with colleagues; receive a complimentary one-day access registration to the Annual Scientific Meeting; and more.
For more information and to submit entries, visit the SCC website.