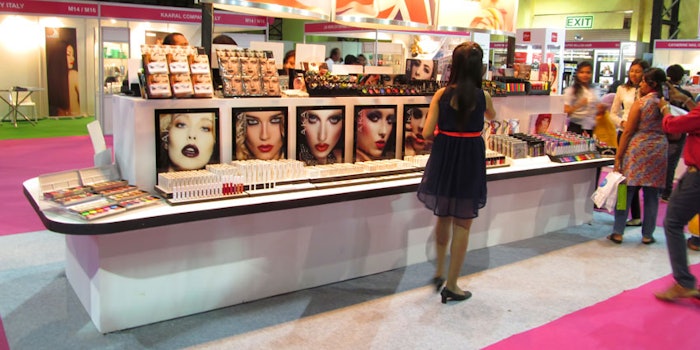 In-cosmetics Asia, to be held Nov. 5-7, 2019, in Bangkok, will feature its ever-popular Innovation Zone highlighting the newest cosmetic ingredient launches; 60 suppliers to date have confirmed they will participate.
According to the show organizers, the Innovation Zone is is designed to help R&D professionals easily identify the latest raw materials and ingredient technologies, to inspire future formulations. To date, the following suppliers have confirmed participation: Croda, Ashland Singapore Pte. Ltd., Clariant (Thailand) Ltd., Evonik Nutrition & Care GmbH, Codif TN and Lubrizol Southeast Asia Pte Ltd.
In total, more than 80 new innovations will showcased, all of which have been launched only within eight months of the show. In addition, several companies have confirmed they will unveil entirely new products in the Innovation Zone this year. The following have already been confirmed.
Natural Hair Styling Polymer
Styleze ES-1 (INCI: Guar Hydroxypropyltrimonium Chloride) from Ashland is a naturally derived polymer that provides improved durability for hair styles and delivers volume for bouncy, defined waves and curls. It is reportedly suitable for a variety of styling formulations including aerosol and non-aerosol mousses, combing creams and styling gels/creams. This COSMOS-validated, biodegradable solution provides 48-hr humidity resistance.
Infrared Skin Protection
Croda will present its Infraveil IT-100 (INCI: Titanium Dioxide (and) C12-15 Alkyl Benzoate (and) Polyhydr­oxystearic Acid (and) Aluminum Hydroxide (and) Zinc Oxide (and) Isostearic Acid). Based on a patented dispersion technology, this active ingredient acts as a physical shield to deliver instant skin protection from infrared-A (IRA) rays and prevent the signs of IR-aging.
See related Supplier Forum: New Concepts in Sun Care
Dry-feeling Film Former
Evonik Nutrition & Care GmbH will showcase its functional ingredient Tego SP 13 Sun Up (INCI: Poly C10-30 Alkyl Acrylate), a smart polymer with a dry feel. This oil-soluble sensory additive is based on an alkyl-modified acrylate homopolymer. It demonstrates optimized film formation properties, which leads to greater UV filter performance efficiency. The film also improves absorption, reducing oily residue/gloss. The ingredient is positioned to support the formulation of effective and cost-efficient sun care products.
Formula Prototypes and Finished Products
In addition to ingredients, a select number of exhibitors will also provide sample formulations for attendees to experience first-hand. Furthermore, the Mintel Beauty & Personal Care team will reveal finished products through a series of live demonstrations on the topic of, "Powering the Mind: Innovations for Asia-Pacific's Cerebral Age." Twice daily, Mintel will present on two specific areas: play and rest. Visitors can see, touch and be inspired by some of the most innovative beauty and personal care launches.
For more information, visit the in-cosmetics Asia website.