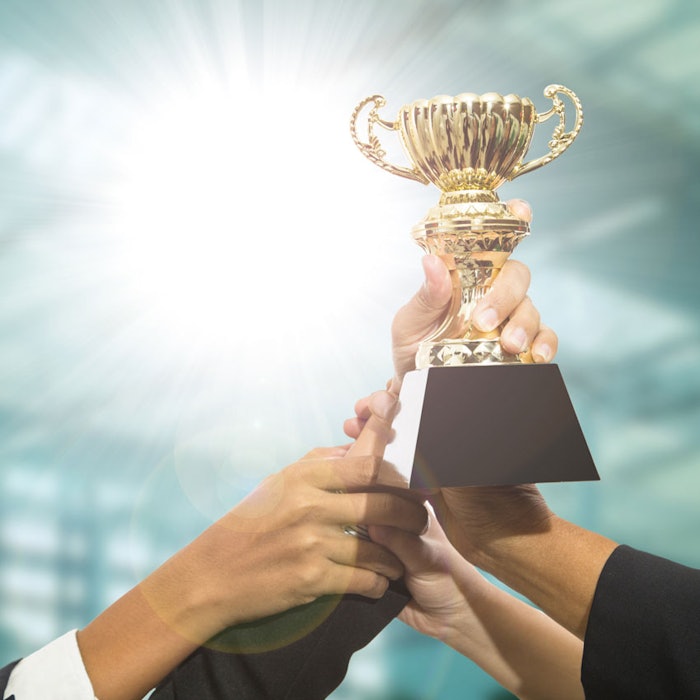 Day One of in-cosmetics global closed with an after-party celebrating the big winners in four main categories. The competition was fierce and the winners had good reason to celebrate. The big winners included:
Green Ingredient Awards
Bronze: Marine Bamboo TG, from DKSH
Silver: Borealine Expert, from IFF/Lucas Meyer and Bio Forextra
Gold: Fucoreverse, by Lessonia

Makeup Bar Awards
Bronze: Inspired by Naturality, from Miyoshi Europe
Silver: Long Lasting Soft Matte Concealer Stick, by NAGASE Personal Care
Gold: Cosmetic Bioglitter Pure, by Ronald Britton Ltd.
Sensory Awards
Bronze: S.O.S. Solutions Offering Sensiorality, by IFF/Lucas Meyer
Silver: The Sensory Fusion, from Givaudan Active Beauty
Gold: Rheoluxe Rheology, Come Play with Us, by Elementis
Innovation Zone
Actives
Bronze: Ecobiotys, by Silab
Silver: Seboclear MP, from Rahn AG
Gold: MossCellTec No. 1, by Mibelle Biochemistry
Functionals 
Bronze: Desert Milk, by Vantage Specialty Ingredients, Inc.
Silver: Aurovisco CS, from NIKKOL Group/NIKKO Chemicals
Gold: Rheance Glycolipids, by Evonik Nutrition and Care, GmbH