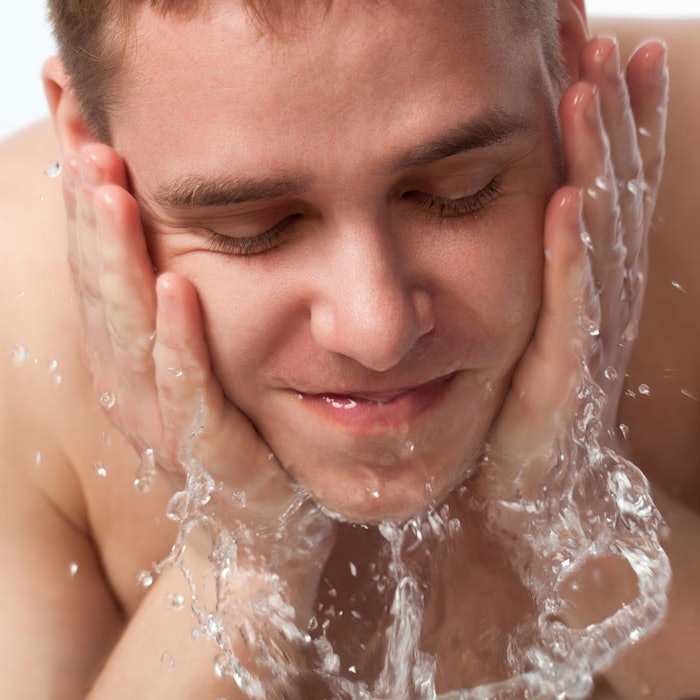 Where do you start with nearly 800 exhibitors gracing the in-cosmetics Global show floor? Why not head toward the newcomers—this April in Amsterdam, Cosmetics & Toiletries and Global Cosmetic Industry are proud to sponsor the new exhibitors. Here, we've highlighted those providing solutions for wash-off skin care.
AK Chem Tech Co. Ltd.
Stand: Q310
AK ChemTech strives to provide better products and services through continuous technological development and customer satisfaction in order to create the rich future of both our dreams. AK ChemTech products, which consider humans and the environment before anything else, enriches lives starting from the very nearest places. AK ChemTech was newly launched on July 1, 2009, integrating the surfactant business of the Aekyung Group chemical division, paint division and the inorganic material division. We strive to develop new business models in the chemical sector based on stable revenues, overseas market entry and technology investment. AK ChemTech values humankind and the environment through endless research and development.
Argane Aouzac 
Stand: P46
Argane Aouzac is argan oil manufacturer, whose oil is certified 100% organic and fair trade by Ecocert. Argane Aouzac produces high quality argan oil, i.e., cosmetic and edible, and the company is known within the argan oil market for its quality. Alban Colon de Franciosi founded Argane Aouzac eleven years ago in the region of Taroudant, Morocco. There, in the heart of the Anti Atlas mountain in the southwest region of Morocco, argan trees grow in abundance across the dry mountain terrain. Alban saw an opportunity to aid local economy and provide women with fair wage and reliable employment, and so set up an argan oil processing facility—the first in Morocco to be certified as both organic and fair trade. 
Brazilian Kimberlite Clay
Stand: J47
Brazilian Kimberlite Clay owns the only clay deposits in the world that contain more than 100 minerals, which is due to their unique regional origin. These clay technologies have been proven clinically effective for anti-aging, whitening and powerful detox properties in facial, body and hair care. Offered in red, black, pink, green, grey and white, the clays act by promoting the exchange of electrons in the body, disabling toxins. 
Camelina Company Espana
Stand: Q143
Camelina Solutions is the European leader in sustainable camelina production. Our camelina seeds are cultivated in Spain from fully traceable and sustainable camelina plantations. Our camelina oil and products, with high Omega 3 and natural antioxidants, provide the most stable Omega 3 on the market. Unique, innovative camelina solutions are developed to provide our customers with high added value.
CIDETEC Nanomedicine/PeptiCaps
Stand: Q141
CIDETEC is a technological center with a mission to bring innovative ideas to market. In particular, CIDETEC Nanomedicine aims to develop new technologies for application in inhalation, skin delivery, medical device and biomaterials applications. With the expertise of more than 70% physicians, CIDETEC Nanomedicine offers high quality research and development for companies looking for state-of-the-art solutions. As the result of a European project, CIDETEC Nanomedicine is now launching Emissary, a new skin-responsive delivery system to increase the performance of actives. Based on nanotechnology, Emissary's intelligent design offers the high protection and precision delivery of actives, to precisely target areas where the skin needs them most.
Cosun Biobased Products
Stand: P146
Cosun Biobased Products is a subsidiary of Royal Cosun, with its head office in the Netherlands. Cosun Biobased Products is well-placed to take advantage of the upcoming bio-based economy, with a consistent strategy and the development of innovative bio-based chemicals and materials from renewable, vegetable resources. We dedicate ourselves to the bio-based economy and generate focus, synergy and critical mass, which enables the successful development of technology and business. This is achieved by ensuring optimal value creation, producing no waste (i.e., closed loops) and  utilizing the lowest energy input. Royal Cosun is a farmers' cooperative founded more than a century ago, which has approx. 10,000 members/shareholders, some 3,900 employees and an annual turnover of around €2 billion. 
De Lange B.V.
Stand: P300
De Lange was founded in 1979. Since then, the company has developed into an important supplier of natural products and related products. Since 1997, De Lange has been part of the Helichem Group. In the past years, our market position was strengthened by the expansion of our own range, takeovers (Flavodor) and the formation of partnerships (Alpacasa). We supply ingredients for the following branches: ◾ Cosmetics ◾ Food ◾ Chemicals ◾ Pharmaceuticals ◾ Veterinary ◾ Natural Health; We guarantee: ◾ Fast delivery, usually from stock ◾ Both large and small quantities ◾ Competitive prices
Dermalab Co., Ltd.
Stand: J305
Dermalab is a leading manufacturer and supplier of botanical extracts and functional cosmetic raw materials in Korea. We devote our human resources and technology to bring nature's beauty to the cosmetic industry. Combining traditional know-how in oriental medicine formulas with modern technology, Dermalab offers wide range of innovative plant extracts and active ingredients. Find plant extract solutions with Dermalab.
DTSMG
Stand: Q149
We provide microneedle rollers, microneedle cosmetic delivery enhancers (i.e., cosmetic containers with microneedles), rice growth factors (Rice EGF, Rice VEGF)  and synthetic human growth hormone (Sh-Polypeptide-7).
Fazer Finland Oy, Fazer Mills
Stand: R52
Fazer Mills has offered superior quality and world-class milling expertise since 1971. Our newest oat-based solution is natural product for skin and hair well-being. Fazer Aurora Oat Oil Pure is a great source of omega-6 and vitamin E. It moisturizes and soothes skin as well as strengthens hair, and is also suitable for sensitive skin. Oat oil is easily applied in different formulations such cleansers, moisturizers and hair treatments. Fazer Aurora Oat Oil Pure is naturally and carefully extracted from high quality Finnish oats. We use solvent-free and eco-friendly CO2 extraction to deliver the purest, most nutrient-rich and neutral end results. Our product is an essential ingredient in a natural beauty regime and a completely natural way to add oat goodness to cosmetics and personal care.
Galium Ltd.
Stand: Q131
Galium is located in Manchester, England. We source and supply a wide range of chemical ingredients worldwide to the personal care industry. We are backed by a team that is highly experienced in developing path-breaking innovative products, and sourcing and selling chemical ingredients worldwide. With our trusted partner, Tureen Speciality Ingredients, we are proud to present our green emulsifiers, encapsulations, natural cotton exfoliation beads and fruit look-alikes as our breakthrough innovations, providing both functional and eye-catching aesthetic benefits. With years of experience in supplying products like vitamins, polyquats, mineral oils, waxes, petroleum jelly, etc., we are confident in providing our customers both reasonable price and high quality.
Gova BVBA
Stand: H209
We're introducing, for the first time, a range of multifunctional prebiotic and proteobiotic (skin microbiota friendly) ingredients: preBIULIN. With this prebiotic range you'll discover how to: thicken transparent natural shampoo/shower gel with a silky after feel; opacify shower gels with an efficient natural conditioning effect; stabilize emulsions with a luxurious texture; and suspend scrubs in shower gel. We offer out-of-the-box concepts for the treatment/prevention of dandruff, acne and diaper rash. All our concepts are designed for skin friendly and scientifically proven concepts; and of course are palm-free, PEG-free, natural and China-compliant.
Grounded
Stand: R133
Grounded produces high-quality essential oils while bringing agriculture back into balance. Grounded creates companies that bring regenerative agricultural products to market. These companies support the restoration of degraded land, and allow for increased income for the farmers who are the custodians of that land. Our products allow consumers to feel meaningfully connected to these companies and contribute directly to the creation of thriving landscapes.
Haloa Aina LLC
Stand: R36
Hāloa Āina is a family owned business dedicated to restoring the native dryland forest. Before our care-taking, the forest was stressed from years of cattle grazing and wild sheep. By removing the damaged trees as outlined in our forest management plan, the land returned to pre-ranching condition. Our trees, Santalum paniculatum, are endemic to Hawaii Island (the Big Island) and are found only on our volcanic slopes at an elevation of 5,000 feet. Santalum paniculatum has impressive alpha and beta santalols compared with album, and is above the current ISO standard for santalol content. We are also the only USDA certified 100% organic seller of sandalwood oil and hydrosol that meets the international ISO standard. At this time we sell 100% Royal Hawaiian Sandalwood organic products.
Hangzhou Choisun Bio-tech Co., Ltd.
Stand: N312
Hangzhou Choisun Bio-Tech Co., Ltd., founded in 2003, is a hi-tech joint stock business that produces and sells oil products as well as manages research and development affairs. We focus on special oils, including camellia, green tea seed, flaxseed, safflower seed, evening primrose, seabuckthorn seed and pumpkin seed. Our goods are sold all over the world. Choisun has been certified by ISO9001 HACCP management system. We have won over customers due to high quality and reliable service. Our camellia oil has been exported to Japan, the USA, South Korea and other countries since 2005, with USDA, EU and JAS organic certificates. Since its founding, our company has stuck to the view of business should be honest, practical and creative.
Hangzhou Jarsin Chemical Technology Co., Ltd.
Stand: R88
Jarsinchem is a professional manufacturer of surfactants and active ingredients that has been researching daily-use chemicals since the 1990s. In 2017, in answer to policies regarding economical energy sources, we built a strategic and cooperative partnership with Zhejiang Communication Co., Ltd., to develop personal care ingredients that are green, efficient and friendly to the environment.
Hangzhou Rebtech Novel Material Co., Ltd.
Stand: Q133
Hangzhou Reb Technology Co., Ltd., is specialized in the research, development and production of synthetic and naturally extracted products with broad application in the cosmetic, pharmaceutical and food fields. The company is located in Hangzhou City, Zhejiang Province, with convenient transportation access. As a perfect combination of technology and manufacturing, we have experienced teams that focus on product development and design, and quality control and inspection. All of our products comply with international quality standards and are greatly appreciated in a variety of different markets throughout the world. We always insist on the spirit of "creating a platform for others." Thus, our corporation has won the trust and compliments of customers.
Hunan Health-Guard Bio-Tech Inc.
Stand: R38
With 28 years experience in the field of supercritical CO2 extraction, Hunan Health-Guard Bio-Tech Inc. is a market-leading and technology-driven innovative manufacturer of natural flavor, fragrance, Chinese medicine oil, functional oil and other customized active ingredients for the food, beverage, pharmaceutical, health care, personal care and cosmetics industries.
L.E.V./Extracts Plant/Ltd.
Stand: Q132
L.E.V./Extracts Plant/Ltd. has 40 years of experience in the manufacturing of plant extracts. We develop the plant extracts and botanical actives for personal care and household cleaning products manufacturing. Our aim is to produce exquisite natural ingredients, which are obtained thanks to environmentally clean processes and natural solvents. Our experience in combination with quality products enables our customers to develop innovative, functional, organic and natural cosmetic products meeting the highest standards. L.E.V./Extracts Plant/Ltd. has experience in the organic segment for more than 10 years. We are COSMOS certified, and our quality and standards are insured by annual auditing on conformity to ISO 22000, COSMOS, API, Organic Food Manufacturing and EU regulations.
MH Medical Hemp GmbH
Stand: P134
MH Medical Hemp GmbH is an innovative company and trailblazer for technology that specialises in the extraction of cannabidiol (CBD) as well as the development, production and global marketing of hemp-based cannabinoids and products containing cannabidiol. We offer bulk cannabidiol-rich hemp extracts, CBD oils and CBD isolate to formulators and manufacturers around the world looking to create their own line of CBD products. Our high-quality CBD can be added to a number of products, allowing you to create your own CBD-infused brand simply and effectively, to break into the booming CBD market. We guarantee our customers high-quality raw materials that meet even the stringent quality requirements of the food, cosmetics and pharmaceutical industries.
NCD Ingredients GmbH 
Stand: J168
NCD Ingredients is a trusted sales specialist for raw materials and active ingredients of globally established, quality manufacturers in the fields of detergents, cosmetics and industrials. The NCD competence team of experienced merchants, chemists and doctors provides individual and competent advice. As renowned connector between customers and suppliers all over the world, NCD actively operates for you in our core markets: Germany, Austria and Switzerland—but also across the borders, where we are in a permanent exchange with our customers. In times of highly complex demands, your supply of raw materials is ensured with NCD ingredients for easy, fast and reliable consistency and the best quality.
Novachem SRL
Stand: Q145
Novachem SRL is an Argentine company focused on the research and development of active ingredients. Our products are of natural origin, respectful to the environment and intended for cosmetic use, with differential, standardized functions, supported by efficacy, dermatologic and ophthalmologic testing.
Nox Bellcow Cosmetics (NBC) Co., Ltd.
Stand: P320
Founded in 2004, NBC is a manufacturing enterprise professed in the development, design and manufacturing of cosmetics OEM/ODM. NBC is located in Zhongshan City, Guangdong Province, within one hour's drive from Guangzhou's New Baiyun Airport. With 50,000 m2 of GMP standard factory buildings, and more than 3,000 employees, NBC produces more than 5 million individual mask units, and more than 500,000 skin care lotion units. NBC is certificated on ISO9001, GMPC, ISO22716 and ISO13485. We own rights to import and export.  Our products are exported to more than 40 countries and regions. We provide long-term professional quality services for many well-known brands within mainland and overseas. Furthermore, in 2016, we successfully listed on the National Equities Exchange and Quotations of China.
Oxiteno
Stand: J45
Oxiteno is a global chemical company and leader in the production of surfactants and specialty chemicals that develops innovative and sustainable solutions for the agrochemicals, home care and I&I, oil and gas, paints and coatings and personal care markets. The company is present in nine countries in the Americas, Europe and Asia and has 12 industrial units and four R&D centers in Brazil, the United States, Mexico, Uruguay and Venezuela; in addition to commercial offices in these countries and in Argentina, Belgium, China and Colombia.
Polygal AG
Stand: Q139
Polygal AG is a global leader in the research and utilization of vegetable hydrocolloids for various industrial applications. Customers from around the world are supplied from our four production facilities in the vicinity of the most important areas for raw materials and sales. For more than 60 years and in more than 70 countries around the world, Polygal has been synonymous with a high standard of quality and expertise in application technology. The Polycos brand offers native and modified vegetable hydrocolloids for: control of flow behavior and rheology during production and in the final product; stabilization of formulations; effectiveness as a conditioner; use for dry shampoo; regulation of moisture balance; and increasing the smoothness of formulations.
RN Laboratories AG
Stand: Q135
RN Laboratories AG offers the best price and highest quality for chlorhexidine and its salts. Chlorhexidine is an antimicrobial with many applications, produced under stringent pharma GMP conditions and supported for biocidal use with an Art. 95 registration. RN Laboratories AG also produces n-acetyl-d-glucosamine (NADG) in the United States in its FDA-approved plant NS under cGMP conditions according USP with a stringent limit on microbial contamination.
Sappi Biotech 
Stand: R112
Sappi is a US $5 billion global diversified wood fibre group. Sappi has manufacturing operations on three continents with sales to more than 150 countries. Sappi Biotech develops biomaterials, including lignin, nanocellulose, hemicellulose sugars and bio-energy. One of our newly developed products, branded as Valida, is a 100% bio-based functional additive for personal care and home care products. It is used as an effective thickener, skin hydration agent and wrinkle reduction agent and imparts excellent non-sticky skin to feel. Valida is easily dispersed into a variety of matrices. Project proposals are invited from customers and academic institutions who are committed to exploring and developing applications for Valida. Inquiries for samples or commercial quantities should be directed to Sappi Biotech.
Select Botanical, SL
Stand: P142
Select Botanical manufactures high-quality extracts and licorice derivative products for cosmetic applications. We follow the strictest quality management system, in compliance with GMP requirements. One of our main products is Enoxolone Eur Ph (18 β glycyrrhetinic acid), produced in our Spanish manufacturing plant. Our product portfolio also includes a wide range of botanical extracts, available under various forms: powder, fluid, soft, glycolic, hydroglycolic and glycerinated extracts in organic (BIO) or conventional quality. We also can develop tailor-made extracts according to our customers' needs.
Shanghai Youyang Industrial Co., Ltd.
Stand: P140
Shanghai Starsea Group was founded in 1994 and through support, enterprising spirit and partnerships, has successfully displayed itself in the domestic daily chemical industry. In particular, the new plant in Qidong officially went into operation in 2015, so the group now ranks among the world's leading professional manufacturers of sodium lauryl sulfate; its production is controlled using the most advanced DCS system. The company is located in Qidong Fine Chemical Park, covers an area of 47,139 square meters, and has an annual output of 30,000 tons of sodium lauryl sulfate and PVC paste resin additives of 5,000 tons; of which sodium lauryl sulfate production was the first in China.
SOCRI Srl
Stand: P148
SOCRI Srl operates through two divisions: SOCRI Ingredients and SOCRI Professional Solutions. SOCRI Ingredients produces and distributes natural active ingredients and natural raw materials for the cosmetics industry. Its range comprises actives from vegetal origin, supported by efficacy tests as well as safe raw materials from vegetal origin that can be used in a wide range of formulations such as skin care, organic makeup, hair care and personal care. SOCRI Professional Solutions offers a standard and ready-to-use range of professional products that also can be leveraged as the starting point to design personalized solutions for each client. Moreover, SOCRI Professional Solutions offers support for formulators and leverages the expertise of its other division.
Stockmeier Chemie GmbH & Co. KG 
Stand: Q168
We are a company of the worldwide operating Stockmeier Group. In nearly 100 years, the Stockmeier Group has developed from a regional distributor to a multinational enterprise. One focus of Stockmeier is the distribution of specialty chemicals. We offer a wide range of excellent raw materials for personal care and cosmetics. We provide customized solutions based on reliable quality and individualized advice. Therefore, a competent team of technicians and salespersons is at your command. As a partner of different innovative, global acting producers, we offer an extensive product portfolio from silicone oils and emulsions, via surfactants, active ingredients, dyes and fragrances; through to fatty acids, alcohols and esters.
Supreme Gums Pvt. Ltd.
Stand: R46
Supreme Gums is a leading manufacturer and exporter from India of guar gum powder and its derivatives. Established in 2002, the company now operates four production units, with a combined capacity of more than 65,000 MT for various guar products. We have a fully equipped, in-house research and development laboratory and application lab to perform various tests. We are also an ISO 22000 and GMP certified company. Our portfolio of guar products includes: Guar Hydroxypropytrimonium Chloride (Cationic Guar); Guar Gum Powder (Low Micro for Cosmetics); Food Grade Guar Gum Powder; Tasteless and Odorless Guar Gum Powder; Partially Hydrolyzed Guar Gum Powder (Guar Fiber - Natural); Fast Hydrating Guar Gum Powder; Pharma Grade Guar Gum Powder; and Guar Meal (Churi and Korma for Feed Industry).
The Savannah Fruits Company Ltd.
Stand: B160
The Savannah Fruits Company (SFC) is focused on the sustainable production and export of high-quality, traditionally hand-crafted shea butter to the international edible and cosmetic markets. The Savannah Fruits Company is a Ghana-based company that manages its international supply chain and logistics right from the collection of nuts in the shea parklands of West Africa, all the way through state-of-the-art organic refining in European facilities, to its clients. Whether crude or refined, only genuine, high quality shea butter reaches the consumer. The Savannah Fruits Company also practices socially and environmentally responsible business, and ensures value-addition is maximized at the source.
Wuhan Youji Industries Co., Ltd.
Stand: R319
Wuhan Youji Industries Co., Ltd., is an internationally leading enterprise engaged in the antisepsis, preservation and antioxidation of foods and cosmetic ingredients. The company is committed to serving globally rapidly developed terminal markets involving food preservation, pharmacy, personal care, detergent, shampoo, etc. The company constantly boosts the development and progress of health, nutrition and material sectors with technical innovation, and provides high-quality solutions for customers, thus guaranteeing product performance. Our main products including: benzoic acid, sodium benzoate and benzyl alcohol.
Zechstein Minerals B.V.
Stand: R50
We source the purest, 100% natural Zechstein Inside Magnesium Chloride for health and cosmetic applications from the ancient Zechstein seabed layer at 1,500 meters under ground. We produce four cosmetic bases: magnesium chloride brine, magnesium gel, magnesium scrub and magnesium flakes. Our products have been selling all over the world for the last 10 years. Magnesium bases can be sold as-is, or formulated further to create massage products, skin care, sports gels, scalp and hair products, body creams, and shower and bath products.
Zschimmer & Schwarz GmbH & Co KG Chemische Fabriken
Stand: C50
Zschimmer & Schwarz is a family owned company with headquarters in Lahnstein, Germany, and an international presence in 15 countries on five continents. More than 1,200 employees produce auxiliaries for ceramics; the leather, fiber and textile industries, as well as phosphonates, surfactants (care specialities) and polymers for numerous applications. The range of available surfactants covers the basics through specialities. Customized developments based on various technologies, an intense application and formulation support from more than 40 chemists and technicians are the basis for long term relationships with our customers. A focus of our work is the development of specialized surfactant blends. To learn more about these products, please visit our booth.