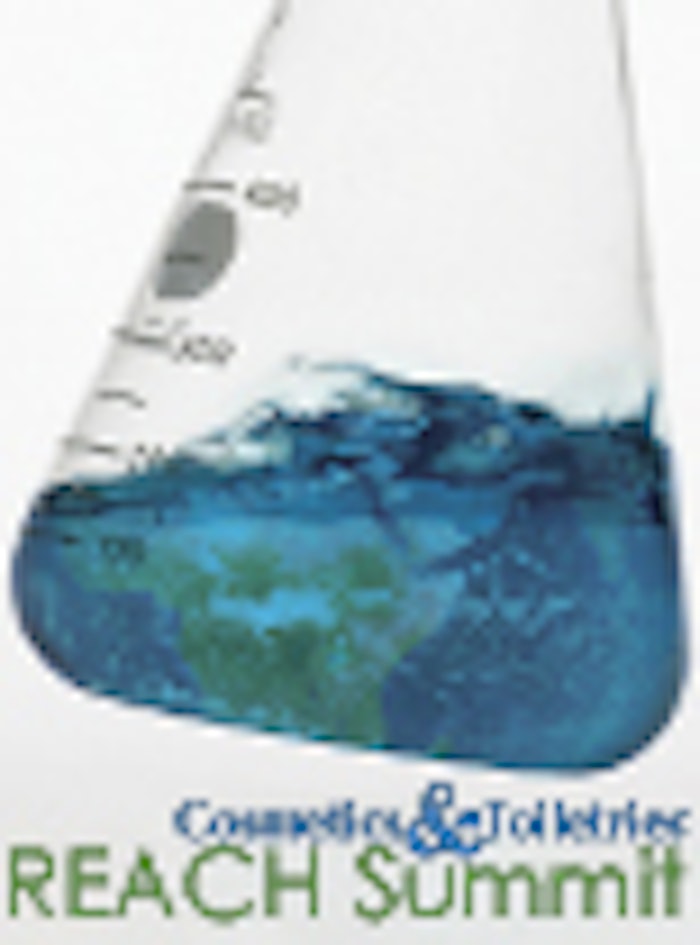 It's not too late to register on-line for Cosmetics & Toiletries magazine's REACH Summit to be held April 16, 2007, in Paris, France, preceding in-cosmetics. Registration is available on-line through April 11, 2007. From April 12-16, registration to the summit will be available on-site. The summit will put to rest some of the issues the entire industry has been questioning about the new REACH legislation by combining key perspectives of the proposed legislation.
There is limited space available, so register today. On-site registration will open at 11:30 a.m. outside of Salle Europe in Hall 4 of Porte de Versailles, Paris.  For directions to the site, click here.
The speaker schedule is also now available. The event will proceed as follows:
Monday, April 16
11:30am -12:30pm – Registration
12:45pm -12:55pm – Opening Remarks
12:55-1:20pm Moderator – David Steinberg
1:30-2:00pm Public Perspective – José Lalloum
2:15-2:45pm Supplier Perspective – Laurie Hughes
3:00-3:30pm Down Stream User – Anne Laissus-Leclerc
3:45-4:15pm Effects on Cosmetics Overview – Manuela Coroama
4:30-5:00pm Legal Positions – Ruxandra Cana
5:15-5:45pm Q & A
For more information on the summit, visit C&T magazine's Summit Page.