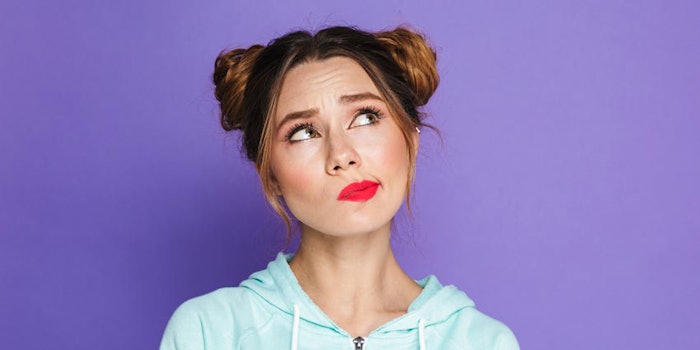 The past few weeks have found many of us sheltering in place with socially distant, home office views of the unfolding COVID-19 crisis. Sadness over lives lost, fear as the numbers rise and confusion as to what to do next are ubiquitous. It's from here, behind my dialed-in video chats, where colleagues and I have observed changes in personal care product needs. I find these interesting; perhaps you will, too. Following is what I've collected so far.
Natural extracts tend to exhibit antimicrobial and antibacterial properties, thanks to innate plant defenses. Importantly, they are not approved for these uses by most regulatory bodies. These ingredients have been leveraged for skin care activities, for fragrancing effects, as alternative preservatives and more. But according to suppliers, demand for them has risen above their natural origin; natural products consumers are now Googling which of these extracts and oils have effective antiseptic and antibacterial benefits. This may also be due, in part, to a shortage of approved hand sanitizers—in fact, "hand sanitizer for sale" came up as the #7 top-searched Google term today (April 2, 2020).
Society has also been profusely washing hands and sanitizing them. This can clearly impact the skin barrier, requiring additional humectants, moisturizers, emollients and the like to protect against or replenish moisture loss, dryness and cracking. In turn, this will no doubt give a boost to dermatological, prescription-strength and doctor brand skin care, since we're compromising skin with every wash and rinse. It will also put a focus on effective, milder skin cleansing. After all is said and done, one might even expect to see a global rise in compromised skin conditions, itch, irritation and sensitivity; good thing the industry has ingredients to address these.
Korean beauty brands have moved away from trendy liquid-to-powder color foundations and lipsticks, and toward skin care.
In relation, cosmetic ingredient suppliers are focused on anti-irritants, skin protectants and preservative-minimizing ingredients. These care for and prevent further sensitization and irritation of frequently washed skin, as well as skin shielded beneath face masks for long periods of time. Indeed, as we recently reported, South Korean beauty brands have moved away from trendy liquid-to-powder color foundations and lipsticks, and toward skin care; sales in these color categories plummeted 30% between February 2019 and 2020, whereas skin care saw a 50% boost over the same time period. One manufacturer even highlighted products to address the effects of wearing masks all day; i.e. long-wear and sweatproof options. ... almost in alignment with athleisure products.
With a heavy focus on hygiene and protecting loved ones, consumer acceptance for synthetic materials with proven efficacy is also expected to climb. This could mean ingredients once shamed from "clean" beauty labels will finally find their time to shine. The conversations I've had suggest a good explanation of the science, plus a proven safety record, may finally gain a foothold with consumers stronger than previously held misinformed beliefs. (So maybe, just maybe, they'll hear you now.)
Perhaps most unexpectedly to me, although hindsight is 20/20, is the rise in purchases of at-home hair coloring and DIY spa treatment-type products. In fact, as CBSNews reported on March 27, 2020, sales of the Madison Reed brand at-home hair coloring kits spiked by 750% (that's not a typo) within just a few days. This should come as no surprise, with stay-in-place sheltering orders and social distancing measures in place, but to me it was not an instinctive thought, to me.
Finally, it remains to be seen where the skin microbiome and reusable packaging will fall into the COVID-19 flux. It could be a major boost to microbiome efforts—and better skin health, after all it's been subjected to—if selective antimicrobials effectively balance the microbiome and keep out would-be pathogens. Then again, with the mere thought of microbes on the skin, in the face of fearful consumers, this could be a drawback.
With a heavy focus on hygiene and efficacy, consumer acceptance for synthetic materials with proven efficacy is expected to climb.
The idea of reusable packaging, as we recently reported, was to omit excessive waste, rebuild package components for easier recycling, and to refill containers at a point-of-purchase location as the products are needed. It was just starting to catch on, too, but in light of the contagion we're facing, it will no doubt raise concerns over safety, hygiene and cross-contamination, among others. This is not to mention the "necessary evil" we've created with excessive waste from packaging and sealing products to ensure they are sterile and medically safe for consumer use.
There's a whole road ahead of us to travel, with more unforeseen twists along the way. In fact, I've no doubt missed a few turns in this brief overview, so please send your additions to me at rgrabenhofer@allured.com. I'd love to get your view of the current landscape; until it shifts again. In the meantime, hang tight and be safe.