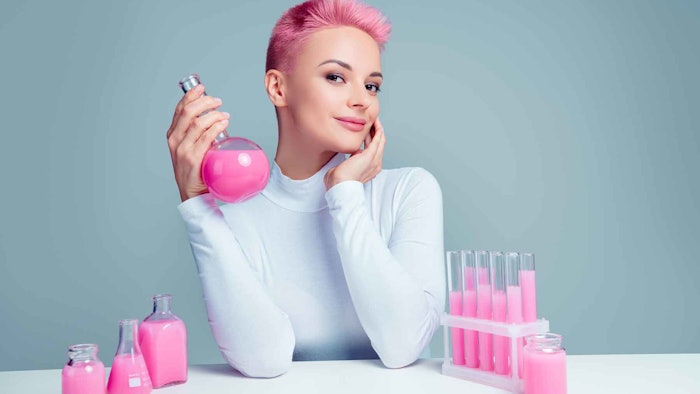 If you didn't already know it, according to Allure magazine, cosmetic chemists are "the new cool scientists in town." The consumer publication recently featured several familiar industry experts in the piece, "The Rise of Cosmetic Chemists." The story highlights the role of cosmetic chemists and how they have adopted Instagram, TikTok, etc., platforms to become influencers, taking the science mainstream. Several colleagues already shared the story on LinkedIn but this editor felt compelled to comment.
See related: Words from Wiechers; Is Cosmetic Science Really 'Bad?' Part II: Scum of the Earth
From my perspective of 20+ years in cosmetics R&D media, it seems that early on, the industry was at the mercy of consumer beliefs without having a way to clearly communicate cosmetic science to consumers. For example, naturals seemed safer, so regardless of the chemistry, formulators were directed to formulate natural products since that's what consumers believed they wanted. 
It also hasn't helped that in the last 10 or so years, the voices of activist and alarmist groups have been louder than the industry on communication platforms that have become available. As a result, misinformation has spread and ingredient options have diminished.
See archived: Parabens Were First—Is Phenoxyethanol Next? Why We Need to Act Now
Perhaps one good thing that has come from marketplace restrictions on "undesired" ingredients is that it has forced product developers to get creative within the constraints of the marketing brief. In some cases, this has improved efficiencies and made products and businesses more sustainable; on the flip side, some believe it has stalled innovation.
As newer digital paths to consumers have emerged, educated influencers have identified gaps in the knowledge and taken to these formats to debunk mistruths and amplify the industry's voice. This affords the opportunity to stand up for ingredients that are ill-perceived for no good reason and to teach consumers about the science.
It's true the industry will still be led by market demand. And the consumer will have to take it upon themselves to vet information. But trends indicate the science is reaching consumers, as their demand has shifted to efficacy first with the concession that products be, "as sustainable/responsible as possible."
It's refreshing to see the winds of change so many years later, and that cosmetic scientists have moved the needle in mainstream media — and not just by firing back on TikTok, but also by attracting the attention of a long-established brand like Allure for doing so.