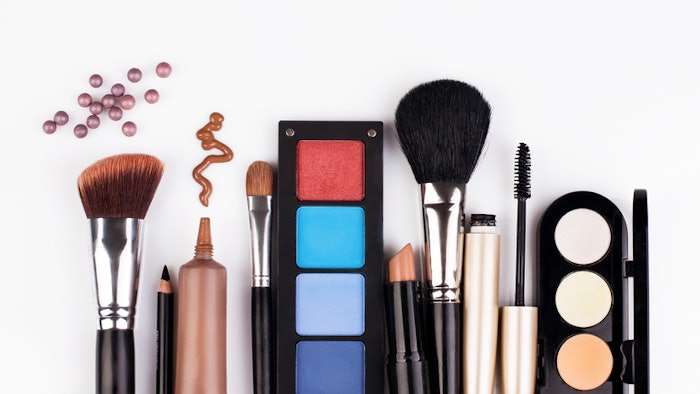 According to Seppic, skin care has been influencing makeup in terms of new textures and care inspiration. To create sensorial textures inspired by skin care with external water phases (o/w foundation, cream gel, etc.), formulators need hydrophilic coated pigments to optimize foundation coverage and achieve quality makeup performance. 
Related: 13 Trending Ingredients in Skin: Restorative Solutions are the Future
To ensure its polymers and emulsifiers are compatible with hydrophilic pigments in powder and dispersed liquid forms, Seppic has reassessed its ingredient offerings. According to the company, the results will help formulators choose suitable products and build textures with these specific pigments.
Results showed that many Seppic ingredients, including polymers and emulsifiers, were compatible with the hydrophilic pigments tested in powder form, with different coatings or as liquid dispersions, in cream-gel and emulsion formulas. Among the polymers tested, Sepimax ZEN (INCI: Polyacrylate Crosspolymer-6) was the best-performing overall, while Solagum AX (INCI: Acacia Senegal Gum (and) Xanthan Gum) was the best-performing natural polymer.
According to the company, other polymers that performed well included: Sepinov EMT 10 (INCI: Hydroxyethyl Acrylate/Sodium Acryloyldimethyl Taurate Copolymer); Sepiplus S (INCI: Hydroxyethyl Acrylate/Sodium Acryloyldimethyl Taurate Copolymer (and) Polyisobutene (and)  PEG-7 Trimethylolpropane Cononut Ether); Sepiplus 400 (INCI: Polyacrylate-13 (and) Polyisobutene (and) Polysorbate 20); and Simulgel NS (INCI: Hydroxyethylacrylate/Sodium Acryloyldimethyltaurate Copolymer (and) Squalane (and) Polysorbate 60). The polymers also reportedly support the formulation of o/w foundations in emulsion with the possibility to play with percentages of polymers and emulsifiers for various viscosity ranges.
For emulsifiers, the company found several ingredients performed while also offering formulators varying sensory effects: Sensanov WR (INCI: C20-22 Alkyl Phosphate (and) C20-22 Alcohols); Montanov 202 (INCI: Arachidyl Alcohol (and) Behenyl Alcohol (and) Arachidyl Glucoside); and Fluidfeel Easy (INCI: Lauryl Glucoside (and) Myristyl Glucoside (and) Polyglyceryl-6 Laurate).
Finally, since consumers also seek transfer resistance and high coverage from color cosmetics, Seppic tested emulsion chassis. Its simple formulas were found to perform as well as a w/si market benchmark and better that a water only based foundation benchmark.