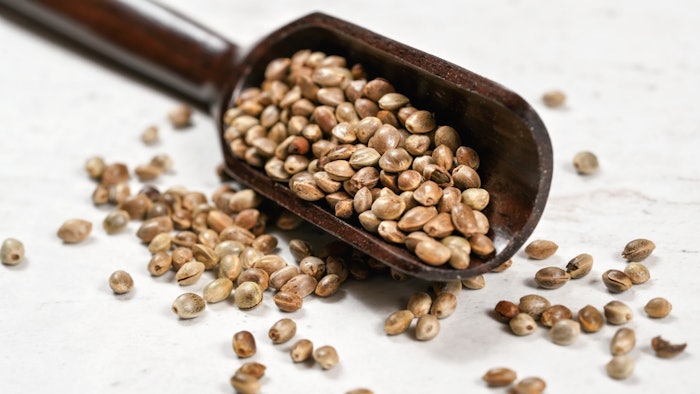 Specialty ingredients company Inolex has launched ProCondition Sativa (INCI: Cannabisamidopropyl Dimethylamine), a sustainable, biodegradable conditioning and emulsifying ingredient derived from Cannabis sativa (hemp) seed oil. 
Related:  Feel Great, Be Great (FGBG) Lifestyle Launches Tanning Gummy & CBD-infused Oil
ProCondition Sativa has comparable performance to Cetrimonium Chloride (CTAC), according to the supplier, while being safer for skin and eyes, and non-toxic to aquatic life. As a primary emulsifier, the ingredient builds formulation stability by formation of lamellar liquid crystals.
The ingredient expands Inolex's quat-free conditioning technology platform, a range of ingredients based on green chemistry. In addition to reducing greenhouse gas emissions, the manufacturing process reportedly produces no by-products.
ProCondition Sativa is derived from refined triglyceride hemp seed oil and does not contain THC, CBD or other cannabinoids. The hemp seed oil is extracted from the cannabis plant, a sustainable feedstock that provides an alternative to traditional raw materials used for conditioning agents and emulsifiers. It is a high-yield crop that eliminates the need for pesticides, thereby contributing to soil health and encouraging biodiversity, per Inolex.     
Lisa Gandolfi, VP marketing at Inolex, states: "We see the rise of consumer groups aligned with naturality, wellness and sustainability, converging on sustainably made, cannabis-derived products. ProCondition Sativa's hemp-based cationic is ideal for brands designing CBD or hemp-based products for hair or skin care with a focus on sustainable and plant-powered materials."