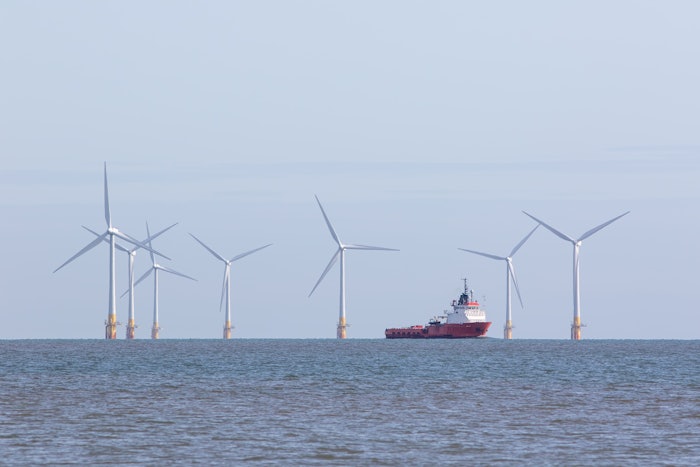 Vattenfall has announced it is participating in the Hollandse Kust West Site VI and VII auction, and it will partner with BASF in a joint bid on Site VI. This follows BASF's purchase of 49.5% of the Vattenfall Offshore Windfarm in 2021.
Related: BASF, Henkel Commit to Renewable Raw Materials
The Hollandse Kust West wind farm zone is located off the west coast of the Netherlands. Each site will accommodate 700 megawatts of offshore wind power capacity. The investment and partnership support BASF's goal to reach net-zero emissions by 2050. BASF also aims to reduce its greenhouse gas emissions by 25% and projects that 100% of its 2021 global power demand will be obtained from renewable sources, both by 2030.
Lars Kissau, Ph.D., president of Net Zero Accelerator, BASF SE, said, "Offshore wind farms will play a decisive role for the use of innovative, low-emission technologies in our chemical production in Europe. That's why we have already acquired a stake in Vattenfall's Hollands Kust Zuid wind farm."
Kissau continued, "With a joint bid for Hollandse Kust West Site VI, we are now taking this partnership one step further and BASF is participating at the earliest possible stage in a project that combines our need for additional amounts of renewable energy with ecological aspects in the marine area."