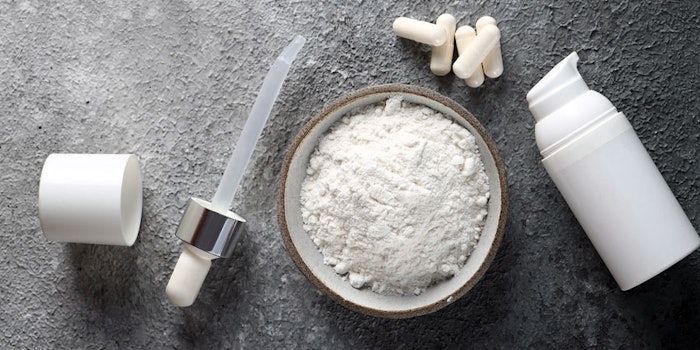 Collagen Stewardship Alliance
The Ingredient Transparency Center's Collagen Stewardship Alliance (CSA) has announced that BioCell Technology has signed on as a sponsor-level supporter. 
Previously: Nutricosmetic Proven to Erase Lines and Wrinkles
CSA supports transparency, attribution of science, product quality and clear messaging for the collagen category.
BioCell Collagen is a clinically studied dietary supplement ingredient that comprises a complex matrix of primarily collagen type II peptides, chondroitin sulfate and hyaluronic acid.
According to the organization, CSA offers transparency to source/origin; mitigates marketplace confusion; promotes attribution of science; identifies and promotes product quality parameters; protects ingredient and product integrity; and engages on issues such as sustainability, source and transparency—all within the collagen sector. CSA also compiles data and insights and builds relationships with key stakeholders.
"BioCell's values surrounding the attribution of science and commitment to the collagen category align closely with CSA's and we're pleased to add them to our supporter roster," said Len Monheit, CEO of the Trust Transparency Center and management lead for the Collagen Stewardship Alliance.
"We are proud to join the CSA and contributing to their mission of stewardship in the diverse collagen space, which has seen tremendous growth in recent years," added Suhail Ishaq, president of BioCell Technology.