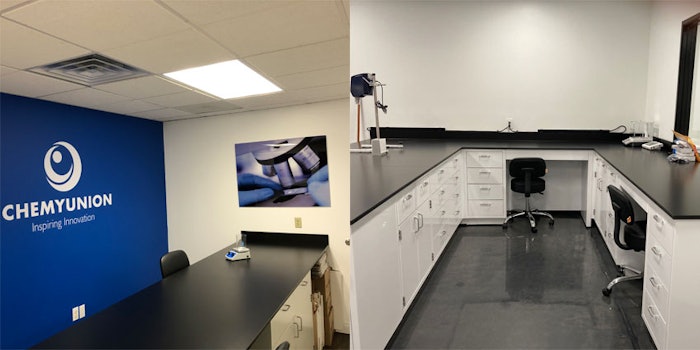 Chemyunion Inc.
Chemyunion Inc

.
is marking five years of growth with the opening of an application laboratory/creation center in the Los Angeles area and a warehouse in New Jersey. 
Previously: Jeen International Corporation Celebrates 25 Years
With Chemyunion's warehouse located in Manalapan, New Jersey, the company is investing in efficient delivery of its products to customers in the United States and Canada.
This structure reportedly allows total control of the process and the availability of the products offered by the company, streamlining the planning and logistics, which are decisive factors for the success of a quality relationship with clients. 
The application laboratory is located in Santa Fe Springs, California, which will allow for the creation and development of prototypes that are more aligned with the needs of the global market, delivering sensory and textures for customers and providing technical assistance on formulation challenges.
Chemyunion has also invested in a regional team of experts in the market to further and accelerate its commercial strategy in the U.S. and Canadian territories. 
Cristiane Pacheco, vice president of new business and member of the scientific committee, commented, "Since 2016, we have been working and structuring ourselves to strengthen our relationships in the United States and we have been conquering our space in the market. I am proud of our performance and excited to meet the challenges of the 'New World.'"