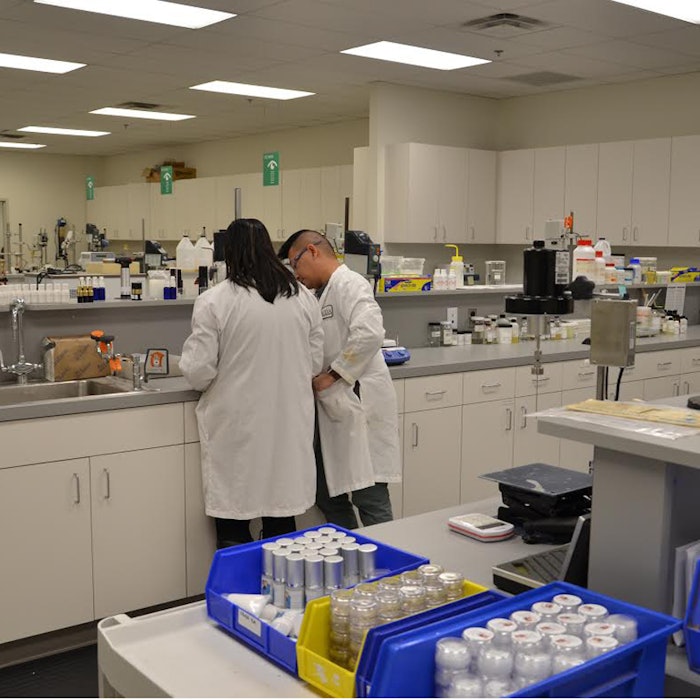 The completion of a major expansion of its North American headquarters and Innovation Center in Edison, New Jersey, completes a big year of growth for Croda. Along with new and expanded laboratory spaces at its facilities in Singapore and South Africa and plans for a facility in Brazil, the projects are designed to facilitate innovative, relevant and supportive ingredient sourcing for the company's global customer base.  
The $3.5 million investment increased innovation laboratory space by more than 50% and overall space by 30%, enhancing capabilities to create new ingredients that meet unique performance benefits. It also facilitates faster access to innovation by increasing the resources devoted to substantiating performance benefits for ingredients and offering unique claim opportunities.
As part of the renovation, Croda's North America Applications, Product Validation and Claims Substantiation (PVCS) and Synthesis laboratories for its personal care, home care and health care business areas were fully remodeled, expanded and updated to meet the demand for innovation and support. The expansion of this facility included a dedicated laboratory for hair color and doubled the size of the hair salon.
"This project has effectively doubled the overall work area devoted to innovation, with existing laboratories gaining additional space and the creation of new, dedicated laboratories for our hair color and home care teams," said Erik Gunderman, synthesis manager and lead on the construction project. The North American headquarters is now 45,000 square feet and employment has expanded to about 100 employees.
In addition to the laboratory renovations, an all-new media lab and recording studio was added that the company will use to generate audio and video-based educational content for customers and internal teams. The renovation also added upgrades to high-efficiency hoods and installation of high-efficiency lighting throughout the facility. New efficient HVAC units are expected to produce a measurable reduction in energy consumption in the months ahead.