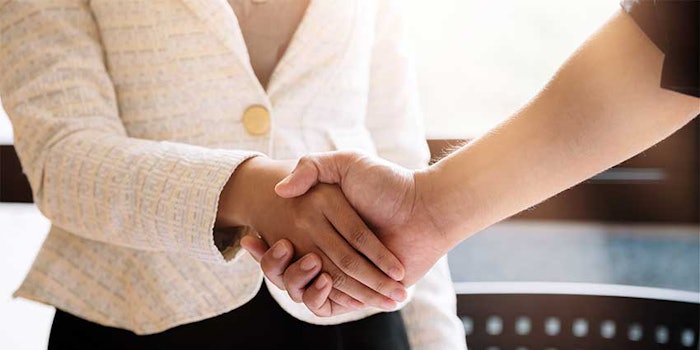 ID 189443606 © Natee Meepian | Dreamstime.com
Bain Capital Private Equity (Bain Capital) and Cinven have agreed to acquire Lonza Specialty Ingredients (LSI), a division of Lonza AG, for CHF 4.2 billion ($4.7 billion).
LSI provides specialty chemicals for microbial control solutions. The company's products are implemented in disinfectants, preservatives, sanitizers and personal care products, as well as coatings and other industrial uses. The business also produces a range of other specialty chemicals.
According to a report by Bain Capital, the consortium is committed to grow businesses and recognizes the importance of the environmental, regulatory and stakeholder responsibilities of LSI. Both Bain Capital and Cinven have a track record of growing industrial companies in Europe and North America, and the companies intend to collaborate closely with Lonza AG going forward. The transaction is expected to close in the second half of 2021, subject to customary closing conditions.
Bain Capital and Cinven report they are making this move for several reasons:
LSI provides a range of differentiated specialty chemical products, supported by R&D capabilities, and regulatory and IP protections;
The microbial control solutions market benefits from structural growth due to favorable penetration trends, supportive regulatory dynamics and the growing need to protect consumers from harmful microorganisms;
The business serves a diversified set of attractive end-markets, with a particularly strong presence in the professional hygiene, and home and personal care segments; and
The business reportedly has leading positions in North America and Europe, and extensive regulatory expertise. 
This acquisition will enhance the R&D capabilities of LSI to continue to develop chemistries and solutions that control the spread of microbes such as viruses and bacteria sustainably and responsibly. The move will also position Lonza AG more heavily in the health care sector.
Previously: Lonza Replaces Parabens with Glycacil 2000 and L
"Cinven and Bain Capital are delighted to invest in LSI, as a global leader in a specialty chemicals category that serves a critical need for society, across a broad range of end-markets," said Pontus Pettersson, partner at Cinven. "LSI has a strong market position globally, underpinned by deep customer relationships, a continuous track record of innovation and product development, and extensive regulatory capabilities."
"LSI has multiple attractive growth opportunities as the leading global player in the growing market for microbial control," added David Danon, managing director at Bain Capital. "Our strategy is to reinforce the company's market position, to accelerate growth through further investment in R&D and innovation, and to use LSI as a platform for further industry consolidation, in line with Bain Capital's and Cinven's strategies in other sectors."
For more information, contact Lonza AG.