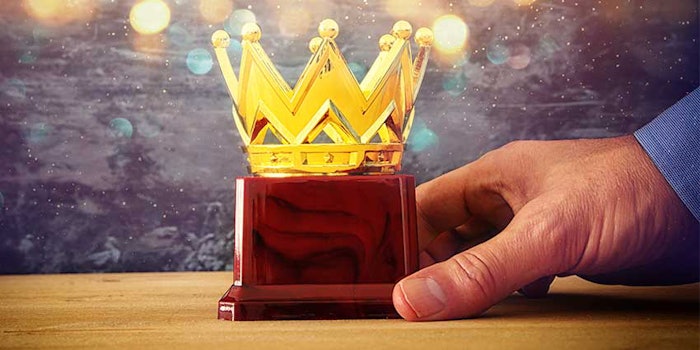 Related: [podcast] Vibrant Vegan Magenta Pigment by BASF Colors & Effects
EcoSun Pass
BASF's EcoSun Pass achieved first place in the category "Concepts." The EcoSun Pass is a methodology developed for sun protection products, evaluating the environmental compatibility of UV filter systems in sunscreens.
The methodology supports the transparent assessment of UV filters based on internationally recognized criteria and comprises eight different parameters, from biodegradation and aquatic toxicity to endocrine disruption potential.
It not only considers environmental factors for individual UV filters but provides a comprehensive environmental evaluation of filter systems regardless of the supplier.
Texapon SFA
BASF's Texapon SFA achieved second place in the "Functionals and Recipients" subcategory of "Cosmetics." Texapon SFA is a mild, anionic surfactant based on sustainable, RSPO-certified renewable resources.
According to the company, the product is gentle on the skin and eyes, making it suitable for delicate baby skin and formulas for "tear-free" labeled shampoo products. Clinical tests have shown that formulas with Texapon SFA do not cause a burning sensation in the eyes, are easy on the skin and mucous membranes, and create a dense, stable and creamy foam.
It is also claimed to be biodegradable and an alternative to sulfate-surfactants. The product reinforces the effect of the cationic polymers in shampoos and to make it easier to comb hair, even when added to formulas that do not contain polymers.
Previously: BASF Features Mild Surfactants, Cream-to-Oil Concepts at SEPAWA
Inolixir
Inolixir was awarded the third place in the "Naturals and Actives" subcategory of "Cosmetics." Inolixir is a concentrated bioactive ingredient from the chaga mushroom.
Reportedly, the ingredient fortifies the skin's natural protection system by strengthening the barrier function and the microvascular network–working to return the skin to a healthier condition, reducing fine lines, dark circles and redness.
Inolixir works in two ways: offering a wellness approach for tired and stressed skin and presenting dermocosmetic solutions for sensitive skin.
For more information, contact BASF.