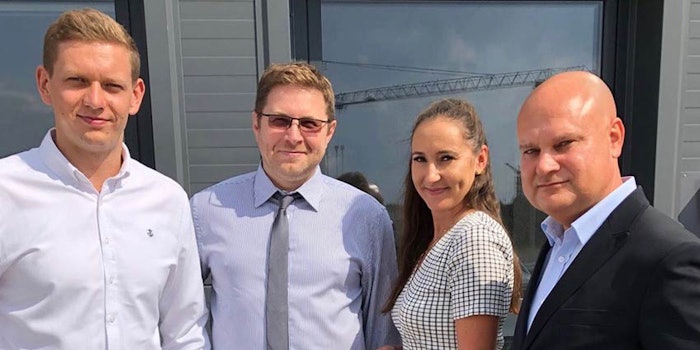 Sabinsa is continuing its global expansion, opening a warehouse, sales and distribution center in Poland to serve its customers in Eastern Europe and CIS countries.
The facility is located in Luboń, located between Warsaw and Berlin in the Poznań metro area.
Thomasz Majewski will serve as country head, Poland & Eastern Europe, supervising and setting direction for sales, marketing, logistics, administration, accounting and finance. He brings several years of experience creating and leading teams in the pharmaceutical and FMCG markets to the role, at companies including Teva, Johnson & Johnson and Wrigley.
Additional staff includes:
Marcin Rutkowski, sales director
Karol Torz, warehouse and logistics manager
Dagmara Krupniewska, administration and customer service
The daily reporting structure will be to Umar Jan, Ph.D., resident director and prokurist of Sabinsa Europe and director of Sabinsa Poland; functional reporting to Madhu Subramanian, president, global business expansion and operations and director of Sabinsa Poland; and Shaheen Majeed, president, worldwide and director of Sabinsa Poland.
"As demand for our science-supported ingredients across a variety of industries in Eastern Europe and CIS Countries has grown, and we feel it is important to have our physical presence in place to service those customers," said Sabinsa founder Muhammed Majeed, Ph.D. "We work closely with companies utilizing our ingredients in their products, and proximity is part of our commitment of technical support."