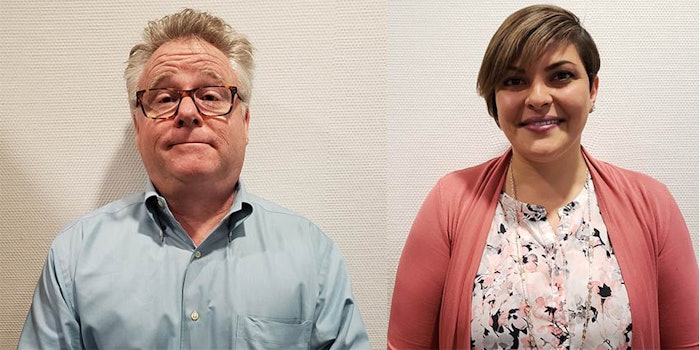 schülke inc. has announced two additions to its technical service team.
David Lach has been named technical service manager. Lach brings an extensive background in microbiology and antimicrobial market regulatory experience to the role. He most recently served as regulatory scientist at Sanosil International, where he managed technology development, regulatory and quality, and assisting in the company's transition to Halosil International. He also has his own consulting service.
Sandy Almassou has been appointed microbiology laboratory manager. Prior to joining schülke she held multiple positions in the pharmaceutical industry related to microbiology and quality, at companies including Siemens healthcare Diagnostics, SL Pharma Labs, West Pharmaceutical Services and Cryopack.
In their new roles, both Lach and Almassou are tasked with responding to technical inquiries; maintaining regulatory approvals for the schülke industrial products; setting up the company's new microbiology laboratory at the Air Liquide Delaware Innovation Campus; and managing the quality of the Polykon Manufacutring, LLC facility in Virginia.