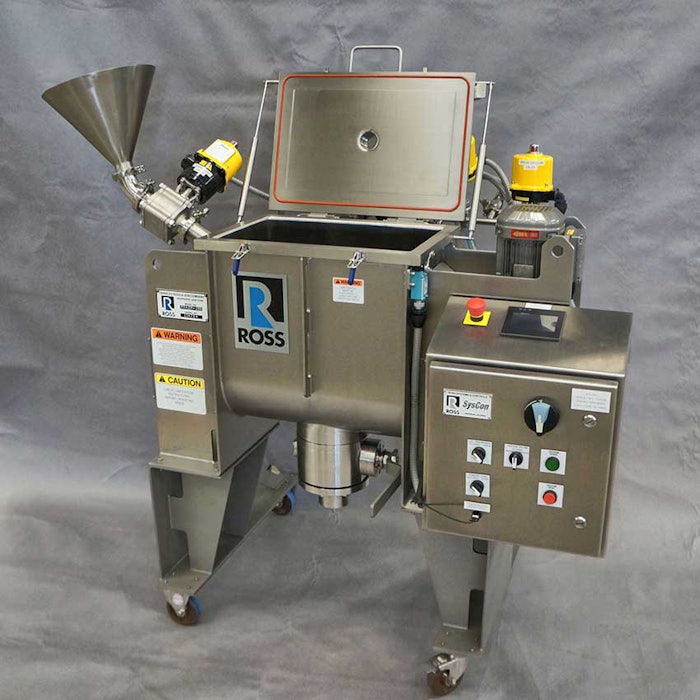 Ross introduced a new Laboratory Paddle Blender to its lineup to offer convenient power blending.
The blender is intended to promote batch-to-batch consistency, with a liquid delivery spray system and pneumatic power charging port. Additionally, it has full vacuum capability and offers recipe management.
Versatile formulating may also be possible with the new blender—it includes enclosed touchscreen PLC recipe controls to allow for indoor or outdoor use and an interchangeable ribbon agitator, which can be used in the preparation of dry solid-solid mixes with minor liquid additions.
For more information on the blender's features, visit mixers.com.