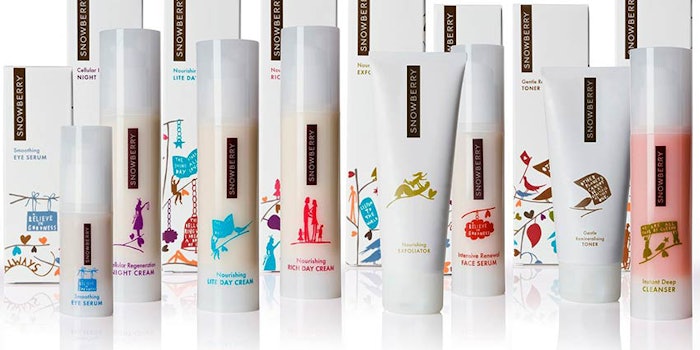 Procter & Gamble has acquired New Zealand-based skin care brand Snowberry, reports the New Zealand Herald.
Snowberry, founded by Soraya Hendesi in 2007, specializes in natural ingredients—incluidng products such as cleansers, toners, brighteners, exfoliators and moisturizers that focus on anti-aging—which was the motivating factor behind the acquisition. Snowberry New Zealand general manager Greg Billington told the Herald that Procter & Gamble "was drawn to Snowberry because of the company's use of natural ingredients and an innovative approach to skin care products."
Related: Wise Words From the Bench With P&G's George Deckner
Snowberry's business is currently primarily in China, New Zealand and the United States; a goal of the sale is to increase its "access to further capital to expand." It also owns its own plantation, Snowberry Gardens, where ingredients are grown and harvested.
The value of the acquisition has yet to be disclosed. According to Billington, the local team will stay intact.
"P&G has extraordinary R&D and marketing resources," said Billington. "Snowberry management considers it a privilege and a hugely exciting opportunity to have access to those resources, to continue to develop the anti-aging solutions that we know our customers want."