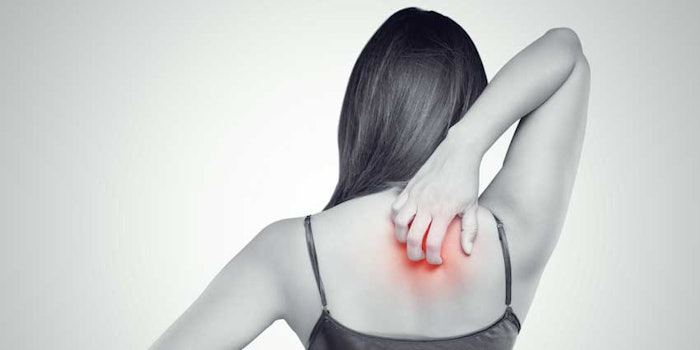 Johnson & Johnson announced a number of new collaborations to help impact patients' lives in health and skin care with the development of new solutions.
The latest partnerships focus on advancing science and technology to address medical needs such as exploring the role of the microbiome in sleep, harnessing bacteria to fight skin disease, preventing psoriasis and improving skin biopsies.
"Our highest priority is to improve the health of people around the globe and each collaboration announced represents a unique opportunity to explore novel therapeutics, medical devices and consumer health solutions," said Paul Stoffels, M.D., executive vice president and chief scientific officer, Johnson & Johnson. "By advancing transformative health care innovations together with entrepreneurs, academic centers and institutions, we are one step closer to addressing many pressing global health care challenges."
Microbiome's Role During Sleep
Johnson & Johnson Innovation LLC, Johnson & Johnson Consumer Inc. and Janssen Research & Development, LLC collaborated with Holobiome Corporation, a developer of microbiome therapeutics to establish research in treating diseases of the central and enteric nervous system.
With the examination of a consortium of bacteria, the partnership will research creating a probiotic or an OTC offering to address sleeplessness in addition to other potential conditions.
Binding Bacteria to Fight Skin Disease
Johnson & Johnson Innovation LLC and Johnson & Johnson Consumer Inc. collaborated with JLABS at San Diego resident Dermala Inc. to develop treatments derived from the microbiome for skin conditions.
Dermala uses technology to bind the beneficial function of good skin bacteria to eliminate the bad bacteria and balance the microbiome.
Stopping Psoriasis
Johnson & Johnson Innovation LLC and Janssen Biotech Inc. partnered with Monash University to research the causes of psoriasis and to find possible new treatments, preventing future incidents of the disease, which affects millions of people worldwide.
Skin Biopsy Improvement
Johnson & Johnson Innovation LLC and Janssen Biotech Inc. partnered with Mindera, a JLABS at South San Francisco resident company. The collaboration is working to progress a minimally invasive microneedling device for better research, diagnosis and treatment of molecular-level inflammatory diseases.