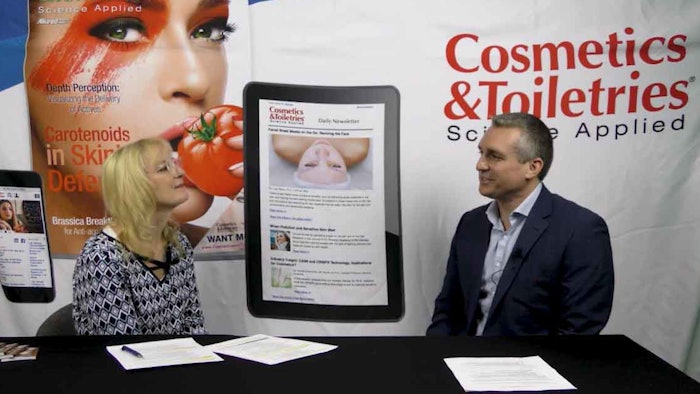 This video is sponsored by:
Siltech
Within the past year, consumers have become even more in tune with ensuring they're contributing to a sustainable future. That's why Siltech has stepped up the sustainability of its silicones. Brian Allen, global marketing and sales director of personal care for Siltech Corp., explains, in this sponsored video. 
See related: [podcast] How Silicones Support Sustainability and Optimize Effects
"Last year we launched our Sustain series. ... We came out with a modification to a PEG dimethicone to make it easier for consumers to use; to get it more easily into water or into an emulsion. And we evolved it to include more renewable PEGs with ethoxylates that are derived from non-petroleum sources." This increased the bio-based carbon content, he adds.
Moving into 2023, Siltech continues to evolve that product line. "Now we can modify not only the ethoxylate, but also the alkyl group," he says, noting the company's broader focus to advance formulas such as sunscreens. The new Sustain product will be rolling out at in-cosmetics global in March, with future line additions planned. 
See also: Siltech to Show Silube Sustain-S at TeamWorks
Watch now.