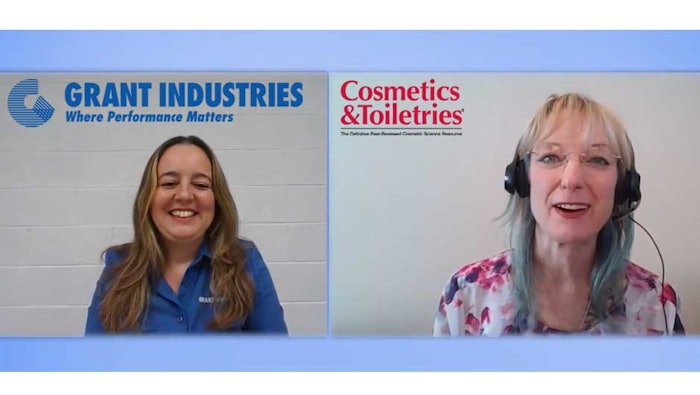 Cosmetic formulators have long been challenged to create esthetically pleasing products that captivate consumers. In recent years, however, the stakes have been raised to achieve these effects naturally and sustainably.
How can product developers meet this tall order? Tapping into its silicone and sensory knowledge, Grant Industries innovators have emerged with several plant-powered solutions, presented in this sponsored videocast. "Research has shown that historically, consumer loyalty lies not only in a product's cost, but most importantly on visual, olfactory and tactile systems," explains Tania Viana, Global Technical Manager, Grant Industries. "Nonetheless, the market has been evolving, where consumers ... want a product customized for them ... while still having good sensory [effects] and being natural."
"Here, we have a long history of expertise in developing silicone technologies ... to cater to personal care markets especially in the field of sensory," Viana said. "It made a lot of sense to us to evolve ... to expand our toolbox with specialty plant-powered materials that also target sensory. These include our 100% naturally derived Gransense elastomers, our 100% naturally derived Granpowder BBP-700, and our 100% natural derived Gransense pigment dispersions."
Learn more about these natural, sensorial solutions and gain additional market insights in this videocast.