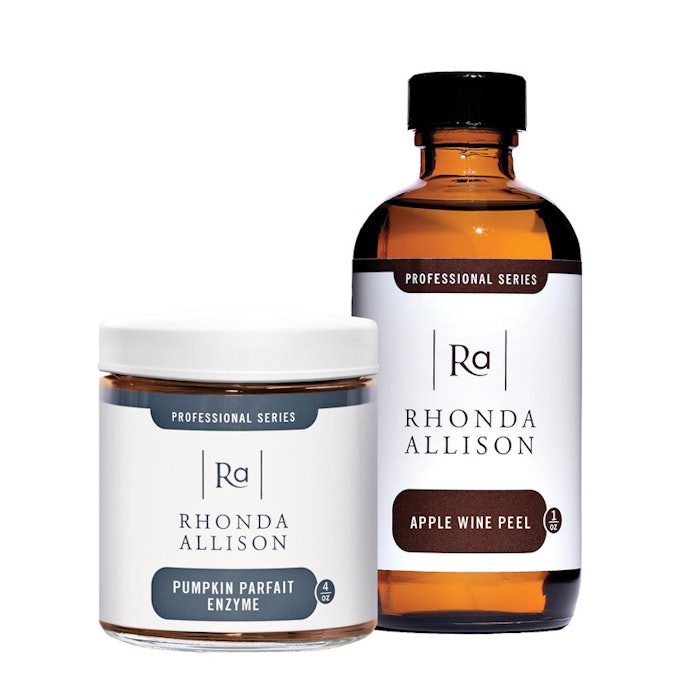 The Pumpkin Apple Treatment System combines natural pumpkin with rejuvenating apple wine extract to revive and awaken dull, dry skin, while tightening, firming and infusing the skin with antioxidants for radiant, healthy skin.
Blending pumpkin, which is rich in vitamin A and beta-carotene—two powerhouse antioxidants—with other potent rejuvenating and skin-building ingredients, including apple wine, epidermal growth factors, peptides and L-arginine, this product results in nourished, bright, toned and hydrated skin.
Two featured products in the system include the Pumpkin Parfait Enzyme, which helps dissolve dead skin cells and polish the skin, and Apple Wine Peel, which encourages cell turnover and hydrates, firms and tones the skin.
In addition to these two featured products, other products in this skin-benefiting system include:
Foaming Peptide Cleanser
Pumpkin Cleanser
Pumpkin Lotion
Cell Conditioner
Pumpkin E Serum
Mandelic Arginine Peel
Melanin Suppressant Solution
Milk Mask
Growth Factor Serum
Vitamin A+ Peptide Peel
Daytime Defense SPF30
866-313-7546, www.rhondaallison.com