Micro Powders Inc.
580 White Plains Road
Tarrytown, NY 10591
US
Micro Powders is the world's leading supplier of highly specialized and multi-functional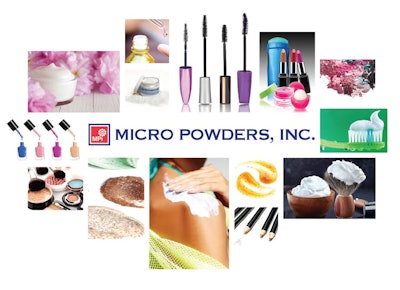 micronized wax fine powders and exfoliants. As a pioneer for innovation in the Personal Care industry for over 25 years, our expertise and creativity in composite technology utilizes a full range of natural and synthetic waxes.
With sustainability at the core of our development, we leverage upcycled and biodegradable materials to provide the best solutions for all formulation applications including skin and body care, color cosmetics, hair care, and sun care.
MULTI-FUNCTIONAL FINE POWDERS
Our ultrafine powders have a variety of attributes and can be used in all application types. We offer both natural and synthetic powders that provide the following functionalities (plus many more):
Lubricity
Mattifying
Oil Absorption
Oil Binding
Dry Binding
Texture Enhancement
Soft Focus
Transfer Resistance and Long Wear
SPF Boosting
PMMA/Nylon-12/PTFE Alternatives
Talc Alternatives
Microencapsulation
Natural Powders Lines: Microcare, Ecosoft®, Naturesoft®, Naturesorb, Biosoft
Synthetic Powders Lines: Microease, Micropoly®, Mattewax, Microsilk®, Microsorb
SPECIALIZED EXFOLIANTS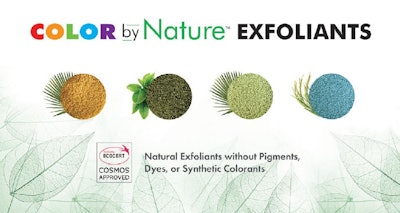 Our spherical and irregular shaped exfoliants provide the widest range of solutions for your needs in all applications. Choose from deep to gentle exfoliation in both natural and colored options. Our new Color by Nature™ line of natural exfoliants is colored by composition itself without added pigments, preventing migration and color leeching into formulations, while also adding appealing visuals.
Natural Exfoliant Lines: Naturescrub®, Bioscrub®, BioWhite, Naturebead®
Biodegradable Synthetic Exfoliant Line: Synscrub®
Products & Press Releases