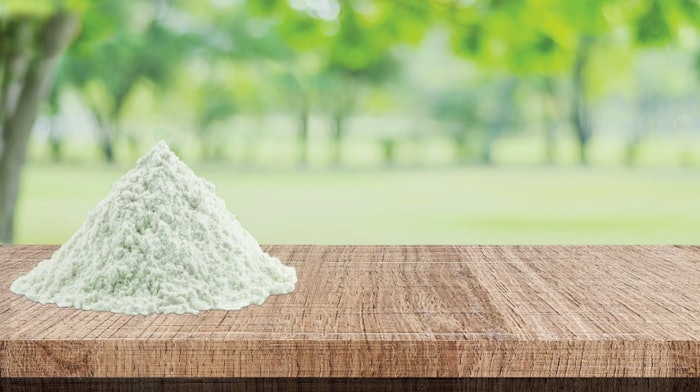 Micro Powders, Inc. will debut several new natural products to the U.S. market at NYSCC Suppliers' Day, May 2-3. The company will be at booth #619 for visitors to sample ingredients and a variety of formulations.
Among these products is Celscrub 20 (INCI: Microcrystalline Cellulose), a biodegradable 20 mesh scrub that gently exfoliates then disappears, adding a transitioning effect in all facial and body care applications.
Also showcased will be Naturecel 750 (INCI: Microcrystalline Cellulose), a biodegradable natural fine powder. This product offers best-in-class soft focus and line filling with high transmission haze and total transmittance. Naturecel 750 provides luxurious, silky sensorial effects in both color cosmetics and skin care products and is an ideal talc replacement.
This powder will also be offered as a natural, anhydrous gel under the name NatureGel MC750 (INCI: Not Provided) for effortless incorporation into formulations. NatureGel MC750 provides excellent matting, soft focus and lubricity while adding a lush feel in a wide range of personal care products and cosmetics.
In addition to new products, Micro Powders will be highlighting proven SPF boosting natural fine powders that also enhance formulation aesthetics. Formulators can benefit from added versatility, as these powerhouse ingredients offer top performance in a wide range of applications including skin care, sun care, color cosmetics and hair/scalp treatments.