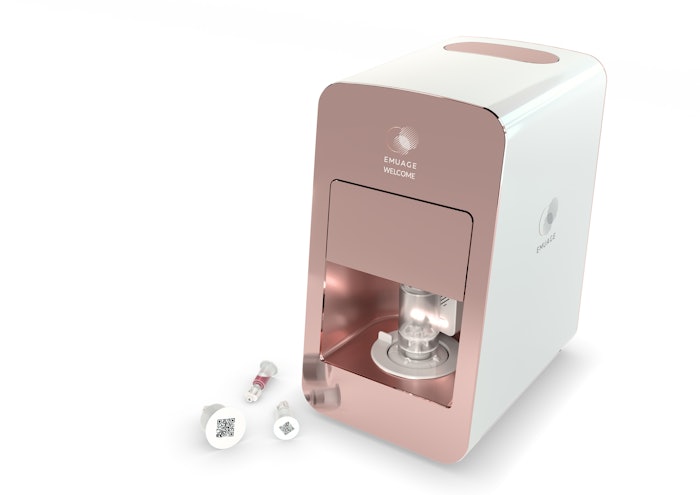 Image source: BASF
After the initial investment by BASF in 2019, B2B Cosmetics and BASF have continued the development of the Emuage technology, a system that delivers freshly-made, personalized cosmetics to the users.
Related: Prose x BreezoMeter Team Up on Environmentally Personalized Hair Products
The Emuage technology allows users to create their own individualized personal care products by simply choosing capsules, placing them into the machine and receiving the final product for personal care products such as hair, sun or skin care.
To enable the production scale-up and support market entry, BASF continues its commitment through second-round financing into B2B Cosmetics.
Projects with partners and customers will come in the following months globally.
"B2B Cosmetics has continued to impress in developing this technology for the personal care market," said Robert Parker, director of new business development at BASF Care Chemicals. "It confirms that our strategic relationship with B2B Cosmetics is essential in our ecosystem to help our customers answer consumer demand for customized beauty products. We are excited that customers are now bringing this technology to consumers and business is commencing."
Gregoire Tutenuit, president and co-founder of B2B Cosmetics, said: "This financing round through BASF secures our ability to quickly scale up our Emuage technology and bring it to market. In addition to supporting BASF and their customers, we will also be opening the first Emuage stores by B2B Cosmetics in Switzerland, France and the Middle East in the coming months."