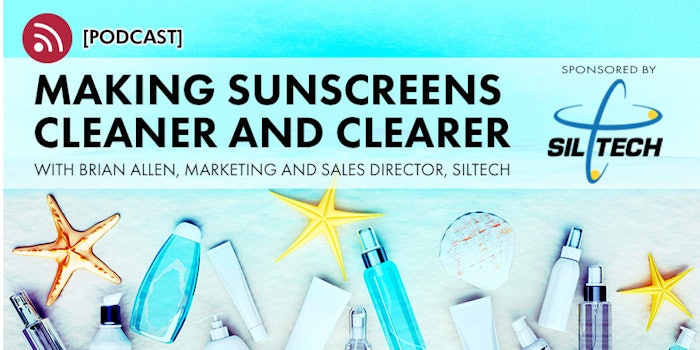 Sustainable product offerings are desired across all personal care segments; sunscreens, however, must meet eco-friendly and reef-safe parameters while also ensuring consumer protection and following local and national regulations—which limit the ingredient technologies available.
In the following interview, sponsored by Siltech, Brian Allen, marketing and sales director for the company, explains the utility of Silwax B116, a cetyl dimethicone described as ideal for sunscreens. This ingredient was formulated into a recent formula, "Sundazed II," which (at press) is in the approvals process for environmental stewardship and sustainability validations.
Furthermore, according to Allen, the ingredient helps to maximize the bio-based content in formulations, supporting a final product rating of up to ~95% bio-based materials. 
Listen now to learn more: