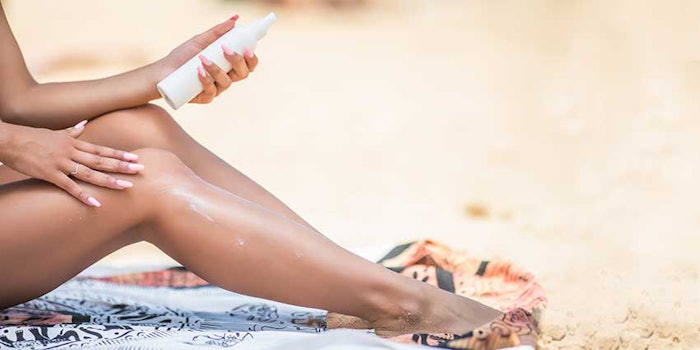 Clean beauty meets after-sun care with jojoba oil, which can reportedly provide soothing, reparative and moisturizing effects to sunburned skin; options include Jojoba Desert's JD Jojoba Oil (INCI: Simmondsia Chinensis (Jojoba ) Seed Oil).
The oil was found to combat symptoms of prolonged sun exposure and sunburn, including pain and swelling, via activity similar to that of an anti-inflammatory drug (NSAID), according to research published in Pharmacological Research. This is reportedly due to jojoba oil's omega 9- and vitamin E-rich structure, which mimics 25% of human sebum.
Furthering its benefits for after-sun care, jojoba oil was shown to speed wound healing by stimulating collagen synthesis in in vivo tissues; one percent of jojoba oil added to a formulation is meant to spark this skin repair, when compared to a control in research published in the Journal of Ethnopharmacology. 

Jojoba oil can also reportedly increase the stability in sun care formulations by helping to resist oxidation.
"The skin-repairing, anti-inflammatory and stability-boosting properties found in jojoba oil opens up a world of possibilities. Not only is jojoba oil beneficial in traditional cosmetic formulations—it can simply revolutionize sun care application," commented Anna Aharoni, R&D manager, Jojoba Desert (A.C.S.) Ltd., in a press release.
Learn more about Jojoba Desert's sun care at the Sunscreen Symposium, to be held Sept. 12-14, 2019, in Orlando.