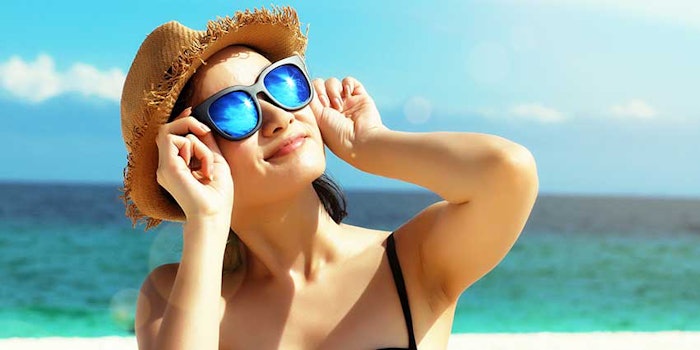 A summer staple for many, suntanned skin can be fleeting; Greentech's new marine-derived active is meant to activate and extend tanning to alleviate this.
Based on the micro alga Porphyridium cruentum, Epsiline (INCI: Not Available) was created to prepare skin for sun exposure. The active focuses on a melanogenesis process both with and without UV exposure; this is meant to increase melanin synthetis and transport it to the skin's surface. Through this action, suntans are reportedly extended and skin left moisturized and soft.
Related: Positive Aging Claims Substantiated for Bacteria-derived Active
The ingredient can be utilized in before- and after-sun products, along with other sun care. 
Exposome Protection
Greentech also launched Expozen (INCI: Not Available), meant to protect sensitive skin from the effects of the exposome. The active reportedly limits inflammation while reinforcing the skin barrier. It is also meant to soothe and calm reduce redness while limiting heating and flushed sensations.
Greentech recommends use in sensitive and reactive skin products; urban skin care; and anti-aging products.
The new ingredients were presented at in-cosmetics Global 2019.