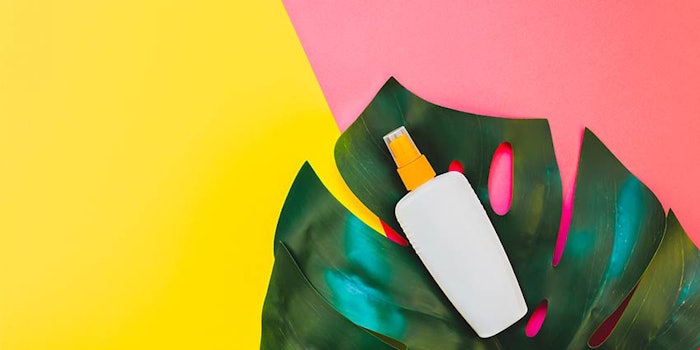 BASF has revised its Sunscreen Simulator, making the digital lab for sun-care formulations more user-friendly and versatile.
Sunscreen Simulator allows formulators to explore the performance of sunscreens under development before starting the in-vitro and in-vivo study process, reducing time to market. Users may conduct unlimited in-silico experiments to simulate key formulation characteristics; these simulations offer insights into aspects such as photointeraction between different UV filters, to confirm photostability, or the effects of boosting through UV filter partitioning into water and oil phases and scattering of particulate UV filters.
Related: BASF Receives Innovation Award at SEPAWA Congress
New features include dynamic calculations and side-by-side comparisons of multiple formulations; additionally, the solution is now responsive to all screen sizes, be they smart phones, tablets or desktop computers.
Users may customize their simulator platforms according to their unique needs by adjusting parameters such as sun protection factor (SPF) and ultraviolet A (UVA) metrics, region and application amounts. They may also save favorites and projects for future reference, and export data in PDF or Excel format.