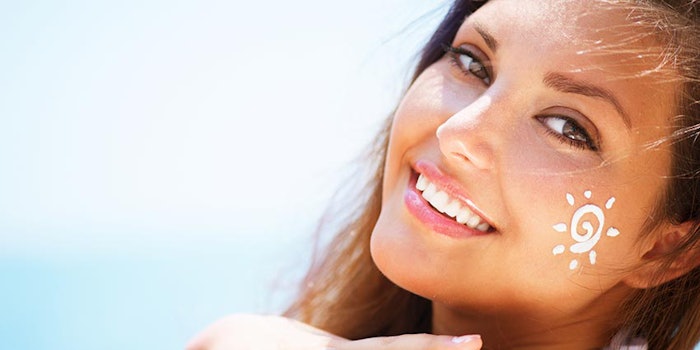 Multifunctional products such as BB creams will be in high demand through 2020, according Technavio's latest global sun care products market report. The market research company noted that convenience will also influence packaging—graphics created using digital technology and user-friendly foams and sprays are expected to gain speed.
Technavio also identified the following emerging trends:
Products packed with natural ingredients to boost anti-aging, hypoallergenic, reparative, sun-protective and tanning properties are being made possible through technology. Sun care vendors can increase prices for these premium products and target them toward specific groups.
Private label brands are on the rise, and are preferred over branded labels in many Western countries. With major brands' market share reduced, consumers can purchase products at more affordable rates.
Nanoparticles such as titanium dioxide and zinc oxide have been added to sun care products to make skin smoother and provide better UV protection. This technology is also being used in anti-aging products, giving a premium appeal.
For more information, visit www.businesswire.com.