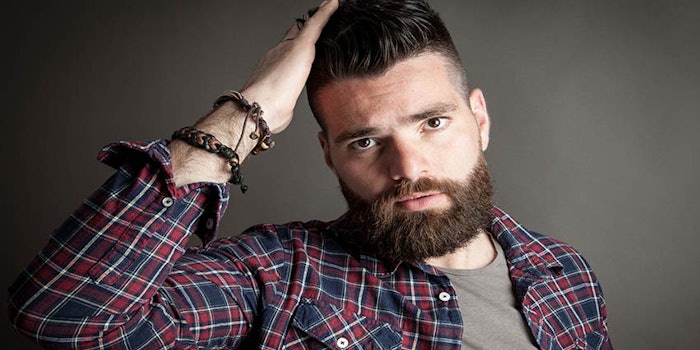 The US mass beauty care market (hair care, deodorants, skin care, and color cosmetics) will be valued at about $24 billion by 2020, according to a recent analysis from Technavio. Here are five reasons why.
1. Male Grooming Demand
Men's grooming, particular hair care and deodorants, will continue to be a revenue driver for beauty care marketers, according to the analysis. In addition, increased consumer awareness of grooming products and celebrity endorsements will lead further expansion.
"Men have also become key consumers of anti-aging, hair growth, and anti-wrinkle products. Johnson & Johnson launched the Neutrogena Men Age Fighter Face Moisturizer with sunscreen to cater to the specific skin requirements of men," said Arushi Thakur, an industry expert at Technavio for cosmetics and toiletry. "Some popular vendors that provide facial care products for men are Nivea, L'Oréal, and Avon."
2. Organized Retail Sector
Mass beauty in the US is retailed on specific shelves and sections, according to Technavio, creating an easy shopping experience for consumers. This management of SKUs is key, the analysis notes, as, for example, Walmart was responsible for 14% of P&G's net revenue in 2014.
3. Antiaging: Reversal & Prevention
With the population of those above 65 growing faster than any other demographic, Technavio foresees rising demand for antiaging beauty. In fact, those aged 65 and older will represent 16% of the total population by 2050.
At the same time, younger consumers are seeking to retain young-looking skin, including wrinkle and fine line reduction. Other popular products improve skin texture, boost collagen, offer hydration, and protect from UV rays and pollution.
It has also been observed that the desire to retain a younger look is not restricted to the older generation. Younger men and women are making changes in their lifestyles to retain youthful-looking skin. Many products have emerged in the mass beauty care market that give results equivalent to age intervention facials. These anti-aging products not only reduce wrinkles, fine lines, and black spots but also improve skin texture, protect from UV rays, increase collagen, and hydrate the skin. They also increase skin oxidation levels and protect skin from pollution. Many of these skin care products are targeted at specific age groups.
4. Teenage Demand for Deodorants
Thank goodness: Technavio has found that teenagers are increasingly aware of the need for grooming products, specifically deodorant. As such, the US beauty care sector will get a rise out of this large consumer group. The increasing awareness about the importance of grooming among teenagers is also contributing to the growth of the market, particularly in the deodorant segment.
"Manufactures who targeted the youth segment saw considerable growth in their deodorant revenue between 2013 and 2014," said Arushi. "Unilever, for instance, registered a 6.2% growth in sales in the US market and P&G achieved 5.8%."
5. The Rise of Ecommerce
Online retail has been led by the 278.6 million people in the United States who use the internet. These consumers spend more time online than their counterparts around the world, approximately 90 hours a week. This, paired with strong wireless broadband connections, is encouraging strong ecommerce performance for beauty care.