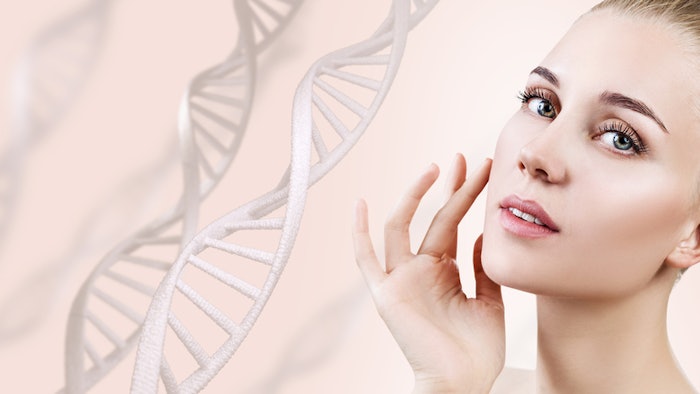 Founded by Michal Ann Morrison, Michal Morrison Inc. is a stem cell science skin care company that has launched its first hero product: Genesis βSTEM6 Molecular Serum, featuring the company's proprietary βSTEM6 molecule. The product is the result of significant research in regenerative medicine and recent advances in stem cell science.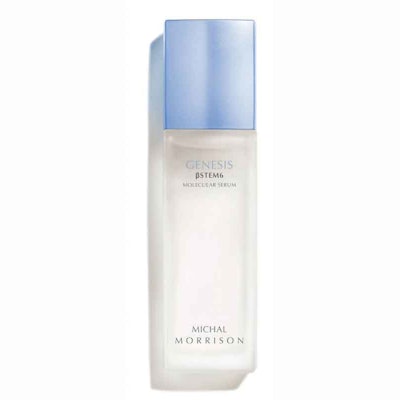 Leading to the product's development, work published in Cell Biology and Toxicology explained the company's interest in the role of somatic stem cells in aging; in particular their division, as well as the role of the differential usage of highly similar Kat3 coactivators (CREB-binding protein, or CBP), and p300). Here, the authors proposed manipulating Kat3 coactivator interactions to ameliorate the aging process and related diseases. Later work, published in Expert Opinion on Therapeutic Targets, identified small molecule CBP/β-catenin antagonists capable of such actions.
Related: BioCell Collagen Gains Halal Approval
The resulting Genesis βSTEM6 Molecular Serum from this work was tested in an independent clinical study by board-certified dermatologist and president of Dermatology Consulting Services, PLLC, Zoe Draelos, M.D. Findings reportedly demonstrated improvements in multiple signs of skin aging such as facial lines, wrinkles, loss of elasticity and uneven pigmentation.
After eight weeks of applying the product, participants reported the following:
92% agreed skin texture was smoother and more refined;

80% agreed skin looked firmer and lifted;

80% agreed skin looked significantly clearer;

80% agreed skin looked more luminous and radiant;

80% agreed skin looked healthier and more youthful.
The βSTEM6 molecule, a patent-pending "metamolecule," will be available in Michal Morrison products and is said to "restore the self-rejuvenating power of skin that has diminished over time by utilizing an individual's biological inherent potential to extend cell longevity."
Ingredients: Water (Aqua), Glycerin, Caprylic/Capric Triglycerides, Dimethicone, Cetearyl Alcohol, Arachidyl Alcohol,  βSTEM6*, Palmitoyl Tripeptide-5, Palmitoyl Tripeptide-38, Copper Lysinate/Prolinate, Sodium Hyaluronate, Dipalmitoyl Hydroxyproline, Arachidyl Glucoside, Cetearyl Glucoside, Methylglucoside Phosphate, Tetrasodium Glutamate Diacetate, Hydroxypropyl Cyclodextrin, Sodium Hydroxide, Sclerotium Gum, Xanthan Gum, Hexylene Glycol, Ethylhexylglycerin, Behenyl Alcohol, Caprylyl Glycol, Phenoxyethanol.