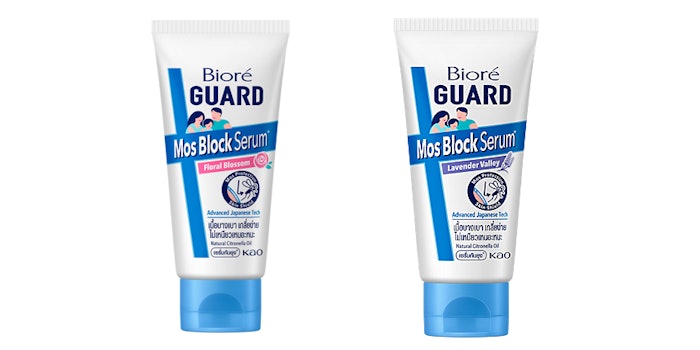 Kao Corp. has launched Bioré Guard Mos Block Serum,* a topical mosquito repellent product based on natural citronella oil.
Previously: Kao x istyle Leverage Sebum RNA Monitoring for Cosmetic Matching
According to the company, the serum blocks mosquitoes thanks to its widely expanding formula providing shield-like coverage on the skin. The product's mechanism of action differs from other insect repellents, such as DEET and Picaridin, which rely on volatile active agents.
The repellent is reportedly not sticky and is as comfortable to apply as serum.* Two scents are currently offered: Floral Blossom and Lavender Valley.
*Note the product has a serum-like texture but does not convey concentration or penetration, and is not reportedly classified as a cosmetic product.