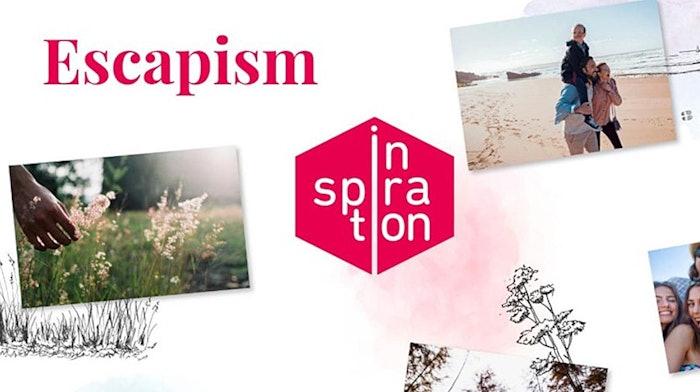 Gattefossé
Gattefossé has launched its Inspiration 2022 collection, Escapism, focusing on formulas to accompany travelers in their adventures.
Previously: Gattefossé's Fall Formulating Trends: Bold Lips, Monochrome Color and Bobs with Bangs
Solid cosmetics can be most advantageous for travelers as they can be made to be travel-friendly. Solid cosmetics are transportable, smaller and lighter than conventional versions. They are also multifunctional with a size that can be adapted to the trip duration and leave no waste behind.
This year, Gattefossé developed five formulations:
Magma Mask, a mask in the form of solid black pellets;

Everything Balm, a multifunctional anhydrous balm texture;

Softer Skin Stick, a scrub in a stick format;

Scalp & Body Scrub, an easy rinse-off, exfoliating wax; and

Slide n' Foam, a solid face cleanser.
Gattefossé's Magma Mask comprises single-dose black pellets of 98% natural origin. Consumers can crush the pellets in their palms and combine the contents with the Everything Balm or hot water to form a thick black mask that can be applied directly to the skin. Users can rinse off the mask after 10 minutes.
"As its name suggests, Inspiration is a collection of formulas created, to inspire formulators by highlighting Gattefossé ingredients used out of their comfort zone," said Flora Bollon, product marketing leader texture and applications at Gattefossé. "Each year, we focus on one or more themes illustrated with new formulations. The idea is above all for our lab team members to let their imagination and creativity run free, to propose original and surprising formulas while respecting our charter in terms of naturality and sustainability."