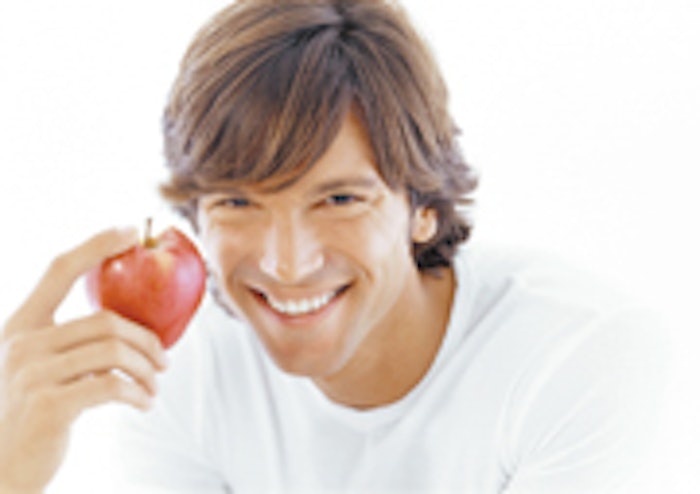 Emerge Labs utilizes the stem cells of a rare Swiss apple in its new serum to combat aging and wrinkles. The Swiss Apple Stem Cell Serum features Mibelle Biochemistry's PhytoCellTec (INCI: Malus Domestica fruit cell culture (and) xanthan gum (and) glycerin (and) lecithin (and) phenoxyethanol (and) water (aqua)) , the patent-pending active ingredient derived from Uttiler Spatlauber apples in Switzerland, and is said to boost the production of human skin stem cell, which promotes skin's self-renewal.
The company claims that the apple's outstanding storage properties led them to test the effects of Uttiler Spatlauber stem cells with human cells. Their studies showed that the apple culture not only preserves human stem cells, but also delays the appearance of aging signs. The research has also shown that the apple stem cells put off apoptosis (programmed cell death) and senescence (the end of cell division due to damage and other factors), contributing to the antiaging attributes touted by Emerge Labs.
The Swiss Apple Stem Cell Serum also features collagen, which, partnered with the apple stem cells, helps smooth and hydrate skin. Other ingredients include sqaulane, hyroxyethylcellulose, propylene glycol and benzylalcohol dehyroacetic acid. For more information, visit www.stemcellskincare.com.