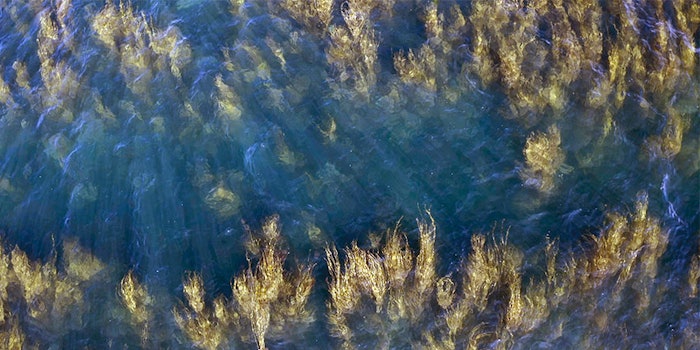 Givaudan Active Beauty
Givaudan Active Beauty has unveiled B-Lightyl (INCI: Glycerin (and) Water (Aqua) (and) Ascorbic Acid (and) Himanthalia Elongata Extract), a dark spot eraser crafted by marine biotechnology.
Related: Beauty Accelerate Virtual: Blue Biotech and Beauty
Created from Himanthalia elongata, a brown macro-alga naturally sourced in Brittany, France, B-Lightyl is a natural ingredient addressing hyperpigmentation disorders in a preventive and curative way.
The ingredient is a sustainable macroalga extract that re-establishes the communication between fibroblasts and melanocytes, thereby reverting pigmentation disorders. This is specifically made for consumers and formulators who have an interest in "clean" and safe ingredients.
According to a Givaudan global online consumer study, algae extract is perceived as one of the most effective ingredients, with 45% of the Chinese beauty care users choosing it to reduce hyperpigmented spots.
To evaluate the benefits of B-Lightyl against dark spots and pigmentation disorders, three clinical tests were conducted in double-blind versus placebo on more than 100 volunteers with various ethnic skin types (Caucasian, Asian and African). Results showed:
On Caucasian volunteers—B-

Lightyl

induces a decrease of the melanin content in the dark spots down 12.6% in one month, more than twice better than placebo.
On Asian volunteers—a reduction of the number of visible spots by 156% in one month.
On African volunteers—a decline of the melanin content in the

hyperpigmentation

spot by 327% in 2 months.
B-Lightyl was formulated by Givaudan experts into a skin complexion boosting essence called S3D Oceanist. This formula combines B-Lightyl together with radiance booster, Eutectys Sea Fennel (INCIL Glycerin (and) Betaine (and) Water (Aqua) (and) Crithmum Maritimum Extract) and moisturizing water containing sea minerals sourced from Brittany.
Its "fat water" texture gives the product consistency between an essence and a serum. It also features a delicate smell. S3D Oceanist reportedly smooths the skin, erases dark spots and evens out complexion.
"Himanthalia elongata is a macroalga growing close to the Pink Granite Coast of Brittany, France," said Anne Humeau, marine biotechnology manager. "It uses the power of sunlight and captures atmospheric CO2 to produce its key constituents: marine polyphenols, and more specifically phlorotannins. We discovered that these powerful marine molecules can reactivate the expression of SDF-1, a key target in hyperpigmentation disorders. It makes this alga one of the most sustainable resources to develop a cosmetic ingredient able to gain control of the skin pigmentation process."
For more information, contact Givaudan Active Beauty.