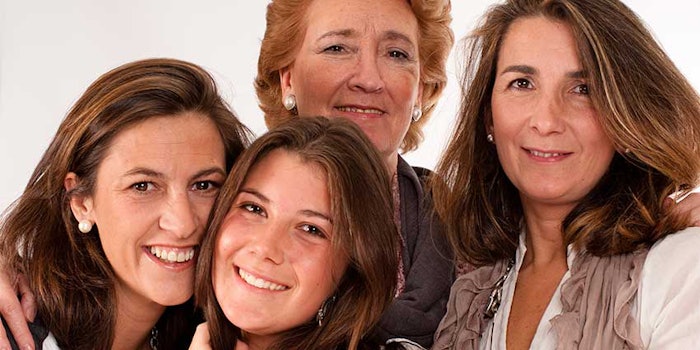 Avon revealed that, in a survey study, most women were unaware and unprepared for menopause; another large portion

of women globally

, about 44%, were unaware of perimenopause and the effects on the body. With that information, Avon will be launching a skin care line, Adapt Sync for women in these phases.
Related: PETA Adds Avon to Working for Regulatory Change List
The perimenopause stage is the process leading up to menopause, after the last period. As the body starts to undergo the changes to hormonal balance, women begin to experience various initial symptoms. This is often much earlier than expected.
Perimenopause can cause emotional and physical effects for women, including mood swings, painful breasts, hot flashes and low sex drive. It can also have adverse effects on the skin including aging, sensitivity, redness, inflammation and dryness.
Perimenopause starts when the ovaries start to produce less estrogen and it causes a significant decrease in skin collagen in the first five years, reportedly a 30% reduction, leading to a loss of firmness.
Coming soon is Adapt Sync to help balance hormone fluctuations, offering a holistic solution for hormonal skin issue, per Avon.
The collection is formulated with soothing botanical adaptogens such as turmeric and Avon's patented Tiliacora, a Tiliacora triandra leaf/vine extract. Adaptogens are non-toxic plant derivatives that help the body resist stressors, whether physical, chemical or biological.
Previously: Neutrogena Cleanses and Soothes with Clear Turmeric Mousse
Turmeric has anti-inflammatory and antioxidant properties, whereas Tiliacora is a plant native to Southeast Asia that helps to cool the skin and increase hydration and firmness. 
Included in the collection are three products that are suitable for all skin types, according to the company:
Icy Cooling Elixir Facial Mist, a microfine mist for hot flushes and to cool and boost moisture;

Dream Cream Night Cream, a 3-in-1 cream to firm and calm skin, boost collagen production and support sleep with lavender and jasmine;

and Hydra Rescue On The Go Serum, a moisture-boosting serum formulated to work across multiple skin layers.