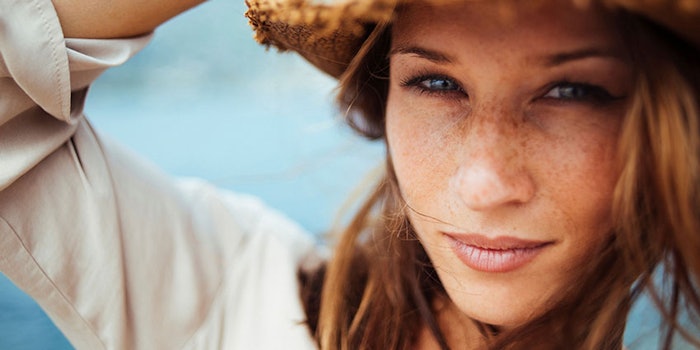 BASF launched a new active ingredient that moisturizes, smoothes and soothes the skin: Hydrasensyl Glucan (INCI: Water (aqua) (and) Beta-Glucan). Its benefits result from the active's structural configuration.

Just like hyaluronic acid, Hydrasensyl Glucan consists of a long chain of sugar molecules. This primary polysaccharide structure provides natural hydration by storing and binding large amounts of water. At the same time, the polysaccharide chains are intertwined to form a rope-like, highly resilient triple helix—similar to collagen, which is known to give skin its elasticity. This 3D structure can help to enhance the resistance of formulations to variations in pH or temperature and electrolyte load. In addition, the ingredient provides a light feel on the skin.
In clinical studies, after two weeks of applying 2.5% Hydrasensyl Glucan, skin hydration increased by 43%, and skin smoothness, by 24% compared with the baseline. These effects persisted after discontinuing use of the product; one week after stopping applications, the hydration rate and smoothness were still up 21% and 18%, respectively. All results were significant compared with the placebo.
Hydrasensyl Glucan also was demonstrated to soothe skin irritated by UV exposure. The skin of volunteers was irradiated with 1.5 times the minimal erythema dose and application of a gel with 2.5% Hydrasensyl Glucan visibly reduced erythema intensity compared with the control and placebo groups.
Hydrasensyl Glucan is derived from fermentation. A special proprietary BASF isolation and purification process enriches the β-glucan and maintains its specific functionality. The colorless, clear to opalescent viscous liquid is characterized by purity of the high molecular weight beta-glucan.
For more information, visit the BASF website.